Are you trying to find the best way to track the performance of your online content?
Well, today we're going to show you the best ways to create a weekly SEO content performance review to track your efforts and achieve your business goals in 2022.
In this article, we'll look at:
This overview will help you better understand the content performance review process and improve your reporting to create more profitable SEO content for your website.
Ready? Let's go!
What Is an SEO Content Performance Review?
SEO (search engine optimization) performance reviews track the progress of your online content to measure the impact your efforts are having on your business.
Typically, you'll want to see how much organic traffic it's generating for your website and how much of that traffic is converting.
When done right, writing keyword-targeted blog content can be a great way to generate quality leads and conversions from your website. Over time it can boost the domain authority of your site and become a valuable asset and revenue stream for the organization.
It's also very attainable - providing you have the resources of time or money to invest in SEO content marketing - meaning that even small businesses can realistically compete for many of the same keywords as the big brands with the right strategy.
However, the time it takes to continually research, write, and update articles add up fast (especially for smaller operations), so you need to make sure that it's a good use of resources and is having a positive impact on your business.
So how do you do this?
The best way to do this is by regularly reviewing your online content's performance. This lets you identify what kind of content is working and what isn't, so you can spend your time creating the kind of content that leads to conversions.
Typically, SEO content performance reviews are sent via automated email reports or by making data viewable on digital dashboards.
What Is a Marketing Dashboard?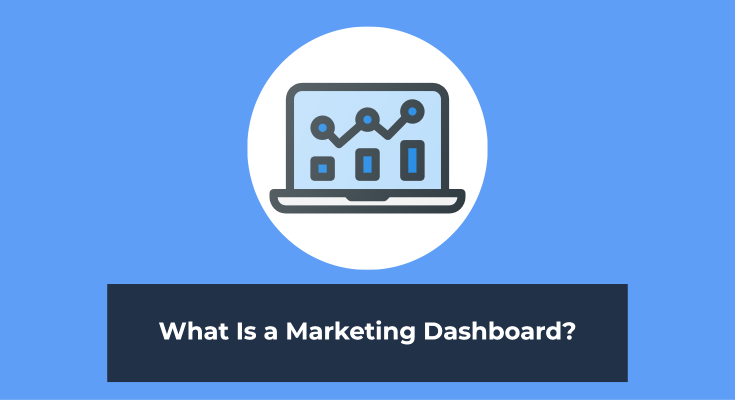 Digital marketing dashboards are online, browser-based portals that let you view data from multiple marketing channels, often in real-time.
They allow marketers to view their data from all of their channels in one place and create custom views for all of their reporting needs.
Having all your data in one place makes dashboards an effective way to incorporate reporting into a busy schedule.
What Is an Email Report?
The alternative to using dashboards is to have your data sent directly to your inbox.
Like dashboards, you can combine data from multiple data sources to create comprehensive marketing reports using a tool like Metrics Watch.
Email reporting is an ideal solution for busy marketers who don't have time to keep logging into dashboards whenever they want to view their data. Email reports can be scheduled to be delivered at intervals that suit you best when you can take action on your data.
So, which tool is best?
Well, that depends on how often you need to view your data, and whether you prefer to have a 3rd-party dashboard to log into or receive data directly to your inbox. Everyone has their own preference, so one tool may better suit your needs than the other.
Another common question we hear is "how often should I look at my data?"
We'll go over this in more detail a bit later, but for now, ask yourself "how often can you or your client act on your data?". Answer this, and you'll know how often you should be sending your reports.
But before we go deeper on that subject, let's first take a look at why SEO content performance reviews are important.
Reasons to Review SEO Content Performance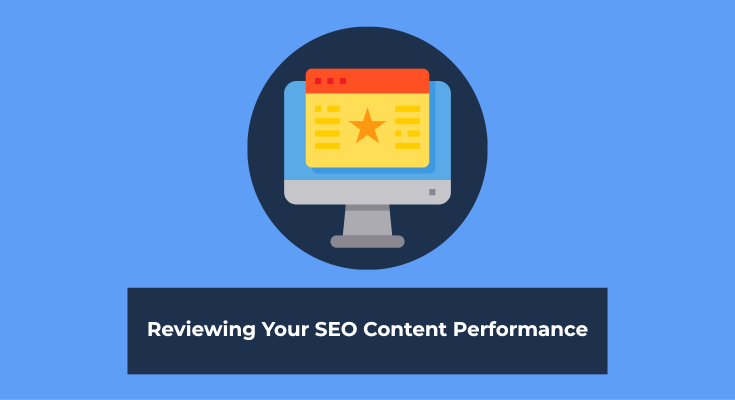 Regularly carrying out performance reviews of your content has many benefits. Here are 5 of the top reasons why you should be keeping an eye on the results of your content marketing efforts.
1. Identify Weak Content
Identifying opportunities to improve weak content can increase its potential to generate more conversions for your business.
If your top keyword competitors' content features videos, high-quality images, and 1000+ word articles but your content isn't quite hitting the mark, then you might want to revise your strategy. If that kind of content is ranking well then it means it's meeting users' search intent.
You should consider creating similar content if you want to compete and achieve a higher position on the search engine results pages (SERPs).
2. Update Outdated Content
While it can be a good tactic to piggyback on current trends, it doesn't make for good evergreen content.
Over time, technological trends change. Pop culture references don't always age well either. An older, previously successful blog post could be turning people off due to irrelevant information and dated references. So, update that old content to make it relevant again.
What's more, Google likes to see that you're updating content that will improve your position on the SERPs.
Also, updating an existing piece of content typically takes less work than writing a brand new article from scratch while achieving results, making it an efficient investment of your time.
3.Fix Missing Content
As time goes on, you may find that your older content suffers from broken links, missing images, and other issues. This can lower the quality of your site's user experience and hinder your content marketing efforts.
When users click through to your page from a SERP, they expect to find an answer to their query. Missing content on your site will likely drive them away and go elsewhere, reducing your chances of converting them into a customer.
4. Keep Up to Date with SEO Guidelines
Google continually updates its algorithm in order to provide its users with the best possible experience. As a result, older content tailored to appease older versions of the algorithm (like keyword spamming) may now be hurting your SEO efforts.
Content from the days of keyword spamming also makes for a terrible user experience - no one likes to read those kinds of posts. They don't sound natural and they also weren't written with the user's best interests in mind - only to "trick" the algorithm into ranking the page highly.
Thankfully, those days are gone now (mostly).
If your website has been publishing content for a long time, there's a chance that some older content will fall into this category. So take the time to update this old content and turn it back into something user-friendly and Google-approved!
5. Track Results of Split Tests
If you are experimenting with ways to optimize your content and landing pages, such as A/B testing, then content performance reviews will help you identify which versions are generating the best results.
It all comes down to keeping both Google and your website visitors happy. You want to make sure your content is ranking well so that users can find it and when they do, you want to make sure it meets their expectations and answers their search query.
Now that you have a better understanding of what an SEO content performance review is and why it's important, let's look at how often you should be doing them.
How Often Should You Review Your SEO Content?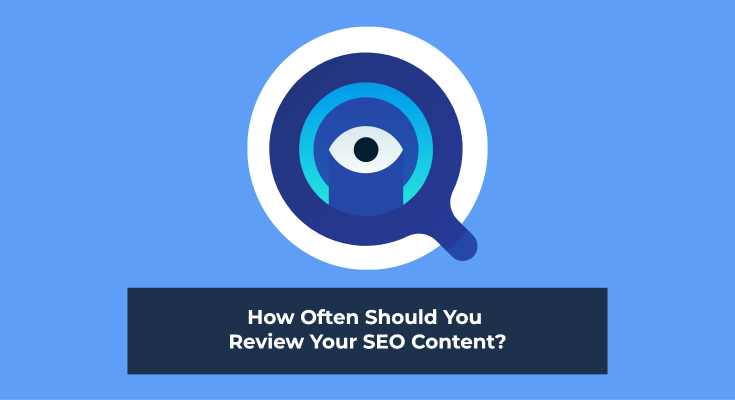 We touched on this briefly already, but essentially you should be checking your data at intervals when you can take action.
This may seem like a no-brainer, but the truth is that this is a delicate balance to master.
Too often we see marketers that either; rarely check their data, or obsess over it.
Neither end of the spectrum is healthy or productive to a business. Spend too much time looking at data and you're letting other duties slip. Don't look at your data often enough, you'll miss valuable opportunities or continue spending resources on campaigns that aren't working.
It can be difficult to strike a perfect balance and land somewhere in between.
The problem with using marketing dashboards is that they enable both sides of the spectrum easily. At first, users get excited by the prospect of being able to see all their and log in frequently (usually too often) for updates. But eventually, that excitement fades and it becomes a chore and they never do it.
So what's the solution?
Regardless of whether you use a dashboard or email reports, it's important to make reporting a regular part of your schedule at a time when you are able and willing to act on your data.
We don't mean to sound like a broken record here, but understanding this is the key to being able to use your data to build more profitable campaigns.
So, how often should you be looking at your SEO data?
Daily?
Weekly?
Monthly?
Well, that depends entirely on your resources. Let's look at an example:
Company 1: An organization has a dedicated content marketing team with dedicated writers, editors, and a project manager.They receive weekly reports and delegate tasks accordingly to update older posts and write about new trending topics.

Company 2: A small operation with one person responsible for all the content marketing on top of their other duties running the business.They're extremely busy and only have time once per month to sit down and review the progress of their SEO efforts.
For one business, weekly reporting is essential for them to meet their targets and adapt to the latest trends. Whereas for the other, a weekly SEO content performance review is useless - they don't have the time to properly process or (more importantly) act on the information.
They also run the risk of developing data-blindness (the same way you never read all those email newsletters in your inbox), so when they finally do have the time to act, they don't even know where to begin.
On top of that, a large website with high domain authority and a popular blog could be attracting 1000s of visitors each day, while a smaller one could be bringing in just 100s of visitors each month. Weekly reports could reveal significant opportunities for one business and none for the other.
It really does just come down to what works best for you and your business. So long as you are willing and able to act on your data, there is no wrong answer.
So now that you have a better understanding of how often you should be performing your SEO content performance reviews, let's take a look at some of the top tools you can use to report your data.
Top Tools for Measuring SEO Content Performance
There are a lot of great tools out there, each with their own strengths and weaknesses.
Sometimes it can be hard to know where to begin, so we'll give you a quick overview of some of the best tools for measuring the performance of your SEO content to help you find the right one that will best meet your needs.
1. Metrics Watch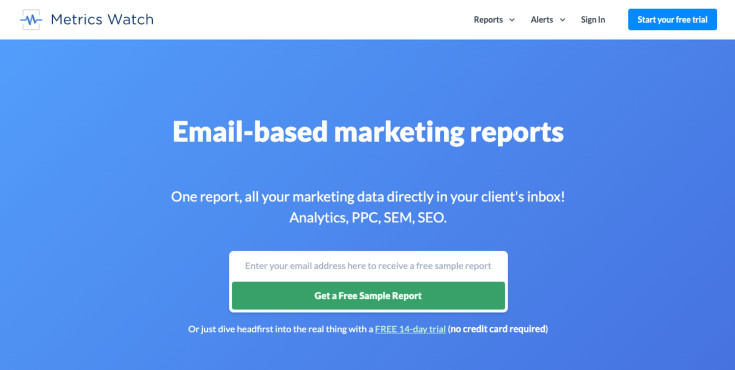 Built with the goal of achieving truly frictionless reporting, Metrics Watch is the best email report solution for your SEO content performance reports.
Unlike other email reporting tools which require you to download PDF attachments, Metrics Watch delivers your data directly to your inbox in the body of the email itself. Meaning you can view your data anywhere, anytime.
The drag and drop report builder lets you create professional marketing reports quickly and easily, while pulling data from multiple data channels for comprehensive reports for your organic and paid campaigns.
Pricing: Plans start at $29/mo. Try any plan free for 14-days! (No credit card needed!)
Start Your Free Trial Today!
2. Semrush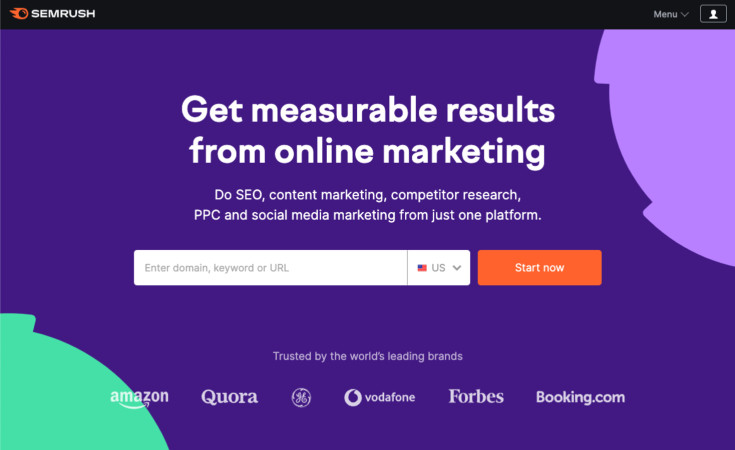 Aimed a those with a big focus on SEO, Semrush offers over 50+ tools for performing keyword research, on-page & technical SEO, rank tracking, backlink analysis and more. Their competitor analysis tools provide useful insights for creating your own content marketing strategy.
You can set up project views for your domain(s) and view your data by logging in on your web browser. There is also a social media management tool, which can be useful for publishing your new content across all your social media channels.
Pricing: Premium plans start at $120/mo. Semrush offers a free plan with limited capabilities, which will let you explore all the tools they have to offer before signing up.
Check out Semrush today.
3. Serpstat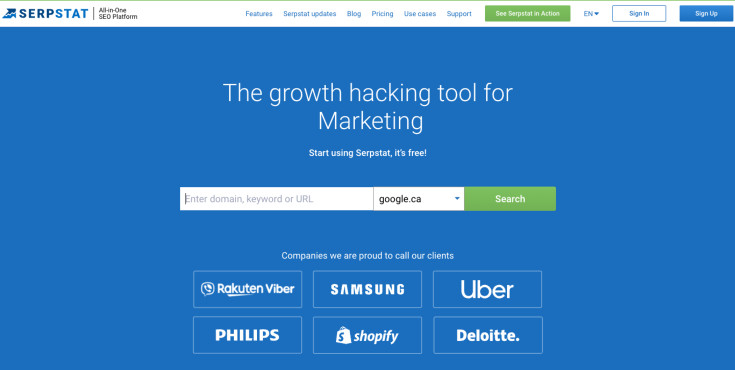 Another company offering various SEO tools is Serpstat. As well as being able to perform website audits and rank tracking, they also offer PPC reporting which is ideal for those running paid campaigns alongside organic efforts.
Pricing: Paid plans start at $55/mo.
Check out Serpstat today.
4. DashThis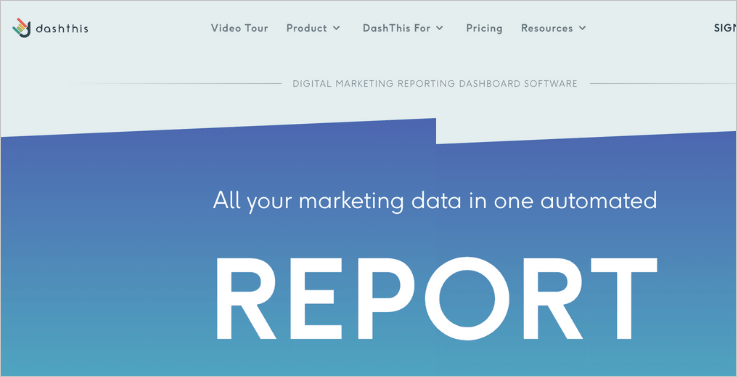 A popular dashboard tool for building and automating marketing reports. DashThis can be used as a way to share data within a team or with clients via password-protected reporting dashboards.
Pricing: plans start at $45/mo. DashThis offers a free trial for 15-days so you can try it before you buy.
Check out DashThis today.
7 Best KPIs for Tracking SEO Content Performance
Regardless of which tool you use to monitor the performance of your online content, you need to make sure that you're tracking the right data.
There are so many metrics available that it can sometimes be hard to know which ones are effective KPIs (key performance indicators). Not every bit of data is a useful way to measure success, so it's important to ensure you have already defined your objectives and keep them in mind while choosing your KPIs.
So, let's take a look at 7 of the most useful KPIs that you can use to track the performance of your SEO content in your reports.
1) Organic traffic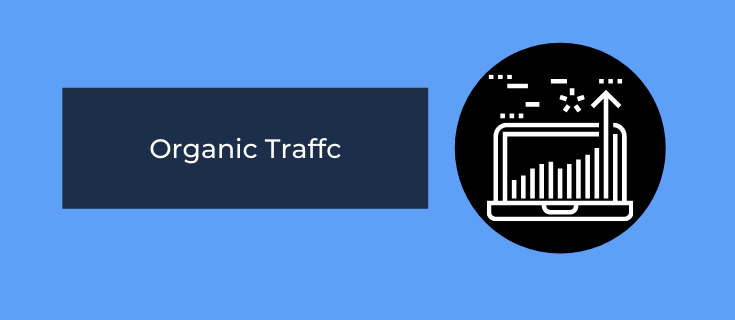 Organic traffic measures the number of visitors that have arrived at your site from asking a query in a search engine like Google, Bing, or Yahoo.
This is an important metric to track for your SEO content because it's the first indicator that your efforts are producing results by generating traffic to your website.
Of course, you'll want to qualify this further by seeing how much of that traffic is performing desired actions while on your site, but getting them through the door is the first step.
Low traffic could be a signal that the keywords you are targeting are either too difficult or have a low search volume. It could also be a sign that your content is not meeting users' search intent, which can be determined further by looking at your keyword ranking.
2) Keyword ranking
Tracking the average position of your keywords on SERPs lets you measure the relevancy of your content over time.
If your content is meeting the search intent of users, offers value, and is of high quality then it stands a good chance of climbing the ranks over time.
Monitoring changes in your keyword positions can be useful for identifying opportunities to improve poor-performing content and adapting your SEO content marketing strategy.
If your content continues to rank poorly, then it could be a sign that you're targeting keywords that are too difficult or that the content itself isn't meeting users' expectations.
3) Click-Through Rate (CTR)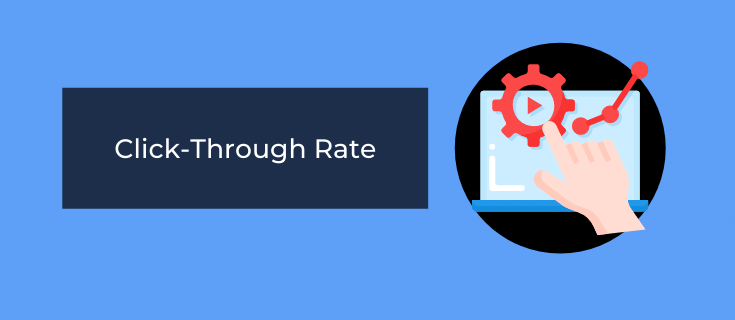 Click-through rate shows what percentage of users clicked on your content after it was displayed to them on a search engine results page.
The CTR of your content in SERPs can be another indicator of whether your content is matching users' search intent.
On average, the 1st organic result on Google will receive around 40% of clicks from users. It then drops significantly to 18% for the 2nd result and 10% for the 3rd. However, this can still add up to a lot of clicks when targeting keywords with a decent search volume.
4) Bounce Rate/Time Spent On Page
The bounce rate of a page shows you what percentage of visitors left the page without performing any other action.
SEO content often has a high bounce rate, but don't panic - it's ok! That's just the nature of the style of content - most users will be looking for their answer, then leave once they get it.
However, you can use this to influence experiments with calls to action to encourage more visitors to explore your company's product or service while they are on your site.
Related to bounce rate is the average time spent on a page. This is another good indicator of how well your content is meeting users' search intent.
If you are constantly seeing low averages of time spent on-page for your long-form content then that would suggest that it's not meeting users' expectations. If this is the case, you may want to spend some time researching what well-performing content is doing in order to improve your own.
5) Page Speed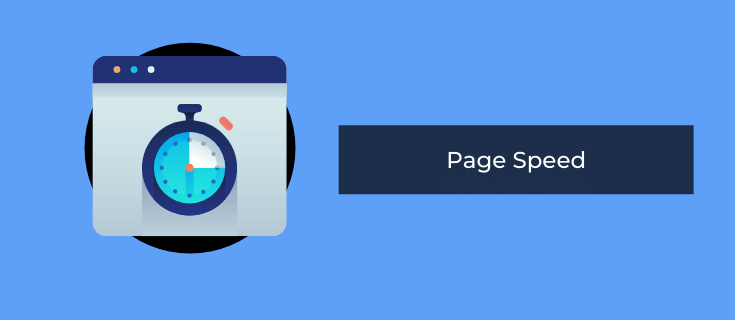 The loading speed of your blog content and landing pages is another important aspect to monitor in your SEO performance report.
Faster loading pages aren't only a benefit to the user experience, they can improve profitability too!
In fact, during the first 5 seconds, website conversion rates have been reported to drop by an average of 4.42% with each additional second of loading time.
6) Conversions
Conversions measure how many visitors performed desired actions while on your website.
Presumably, the goal of producing SEO content for your organization will be to generate conversions (e.g. newsletter signups, free trials, or purchases) although there are always exceptions to this, such as government websites whose goal is to inform the public.
Monitoring your conversions from organic traffic will let you measure the profitability of your SEO content strategy and track progress over time. You can also use this data to identify which types of content perform best to help plan future content.
7) Backlinks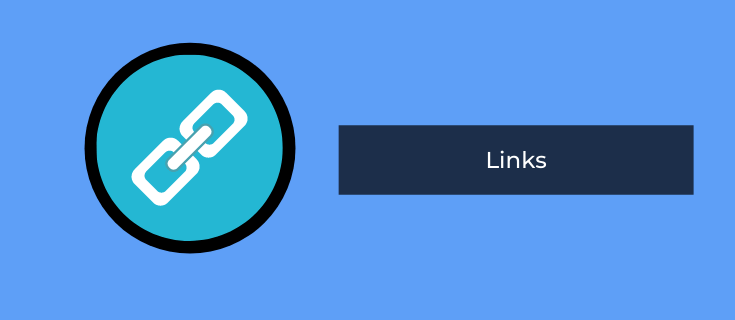 If you are producing useful and valuable content then there is a good chance that external websites will reference it and link back to you.
Besides resulting in sending more traffic your way, attaining backlinks from reputable websites can also help raise your website's domain authority, which can allow you to rank for higher-difficulty keywords and topics to gain more visibility in SERPs.
You don't need to track all of these KPIs in your report - feel free to cherry-pick the ones that will help you to best monitor your efforts and identify success and opportunities for improvement.
Regardless of which KPIs you choose, you want to make sure that you're taking action on your data. So let's take a quick look at some of the ways you can optimize and improve your SEO content to increase conversions.
Optimizing Your SEO Content for Better Performance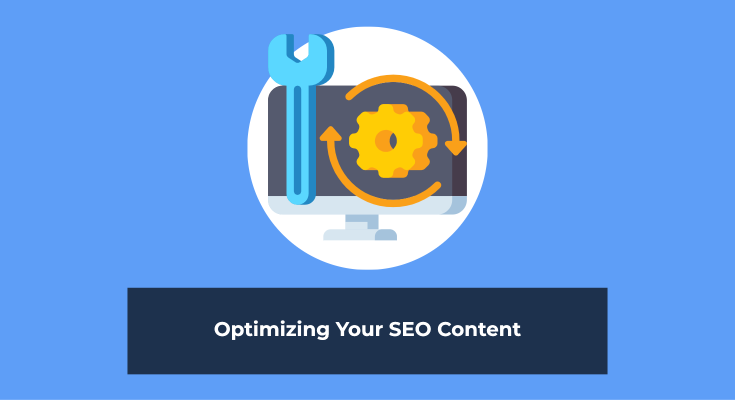 SEO content marketing is an ongoing experiment, where you should be trying different approaches to see what works best for your brand.
If your content is not performing as well as you'd like, then you may want to try addressing some of these common SEO issues to improve the performance of your content.
Use Correct Blog Post Hierarchy
Following best practices for blog post hierarchy can make content more enjoyable for the reader and easier for search engines to crawl and index.
Make sure that you are using the right types of headings (H1, H2, H3, etc), paragraphs, bullet points, and floating quotes when appropriate to give your content structure and improve readability.
Add a Meta Description
The meta description is a short description of your content that appears below the title on a SERP.
While not everyone reads them, a well-crafted meta description could be the difference between a user clicking on your result over a competitor.
Focus on Readability of Content
Is your content written well? Some blog posts and landing pages perform poorly simply because they are hard to read, or just not written very well.
Consider rewriting your text or hiring a professional copywriter to help you improve the readability (and potentially profitability) of your online content.
Include Media in Your Posts
Capture more of your visitors' attention by including a healthy mix of images, video, and other media - ensuring that they are all optimized for fast loading and include alt text where appropriate for screen readers and search engines.
Research Your Competition
Take a look at what your competitors are doing! See what kind of content is already ranking well for the keywords you are trying to target. Do they feature in-depth 'How-To' guides? Are they long-form blog content? Do they feature high-quality videos and images?
You can learn a lot from those that have already achieved a high position on the SERPs, so make the most of it!
Regular SEO Content Performance Reviews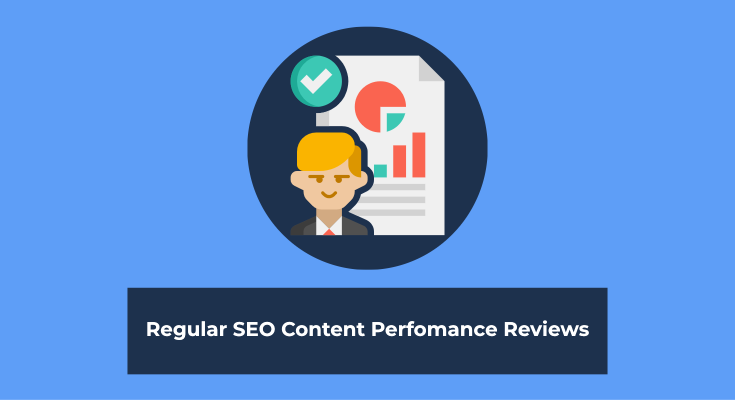 Making sure that you include regular and meaningful reports as part of your schedule is the best way to track your SEO efforts.
It will allow you to see what you're doing well (so that you can do more of it) and identify what isn't going so well (so you can address those issues).
Keep your reports lean when possible to ensure that your data is;
a) seen and understood
b) able to influence action
Reports can get messy fast when marketers haven't taken the time to identify the right KPIs. This leads to reports going unread because the recipient isn't able to make sense of what they're looking at. So make sure you only include the data they need.
On top of that, people are busy and so you want to find a method of reporting that fits in seamlessly with their full schedules. That's why there's no better tool than Metrics Watch.
Metrics Watch delivers reports by email - a tool most professionals already use every day - with data viewable inside the body of the email itself.
That means no annoying PDFs to download or links to external 3rd-party dashboards to log into - just the data they need, when they need it.
Reports can be scheduled to be sent daily, weekly, and monthly to meet your needs.
Want to see it for yourself? Get a free sample report below to see how you can start building better SEO content reports today!
And that's it for today. This has been our recommendation of great ways to show your weekly SEO content performance reviews. If you enjoyed this post then be sure to check out these other articles:
These resources have even more tips and other great ways to show a weekly SEO content performance review for your brand.