Are you struggling with client reporting, and looking for ways to streamline the process?
Creating marketing reports for clients can be a huge asset to growing your customer base. Not only will it help your clients succeed more quickly (which will mean you can keep the contract longer), but it also helps with word-of-mouth marketing.
If you add simple, custom marketing reports to your services, you'll beat out the competition who keep their clients in the dark.
But I've met tons of agencies and businesses who don't know the value of client reporting, which is exactly what we'll cover today.
Because, right now, we're going to dive into 7 reasons you should be building marketing reports for clients. Then, I'll teach you how to create automated marketing reports that pull KPIs from your favorite marketing channels.
Let's get started!
Client Reporting: 7 Reasons You Need to Start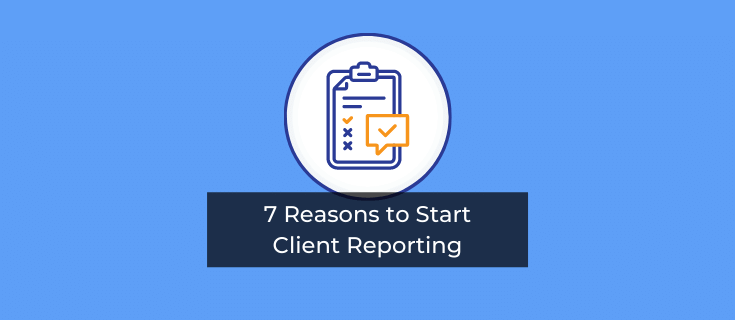 1. Demonstrate Your Value
Unless you're particularly generous with your free time, your clients are paying for the work you do. And you need to prove to them that their investment is worth it.
Regularly reporting back to clients on how their digital marketing is going is one way to showcase the value that you bring to their company. By providing the client with quantifiable metrics that summarise your work, you give them solid evidence that they were right to use part of their budget to pay for your services.
With that knowledge in hand, your clients are more likely to want to continue their relationship with you for the long term. It also makes it easier for them to justify their investment, because they can see the value they get back in return.
2. Build Client Relationships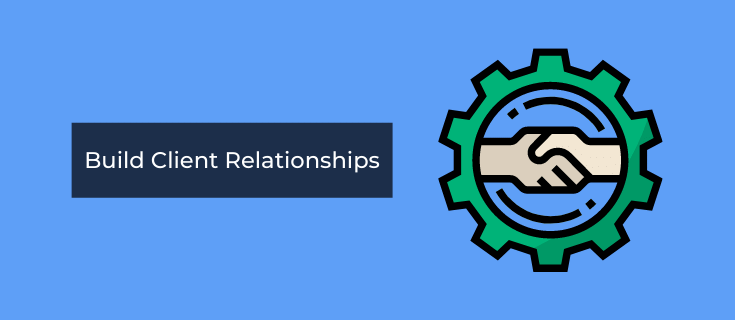 Finding new clients can be a grind. It's always best to work to retain the ones you already have by building a good relationship with them.
Reporting back to your clients regularly means you stay in touch with them on a regular basis. It gives you an excuse to contact them every week or month, check in, and be sure that your work for them isn't forgotten.
Keeping an open channel of communication is essential to any good client relationship. If you're sending them regular reports and inviting their feedback, they'll know they can speak to you and ask questions.
Being transparent about what is or isn't working also helps to create an atmosphere of trust, which is essential to building strong relationships with your clients. If they know they can rely on you to provide them with regular reports, they're more likely to feel confident in your work.
3. Provide Excellent Customer Service
You may be a digital marketer, not a customer service rep. But providing excellent service to your clients should always be a priority.
Being friendly, helpful, and quick to respond are core aspects of customer service. But so is anticipating your clients' needs and fulfilling them before they need to ask.
Waiting for your clients to check in with you about the performance of their digital marketing campaigns isn't something you should make a habit of.
Clients shouldn't have to ask you for their data. Instead, you should be proactive in supplying them with reports before they even think to wonder how things are going.
The better your reports are, the more your clients will feel like they are getting great service from you. And when it comes to evaluating their contract with you, they are more likely to renew if they feel like you go above and beyond to provide them with the best possible service.
4. Keep Everyone on the Same Page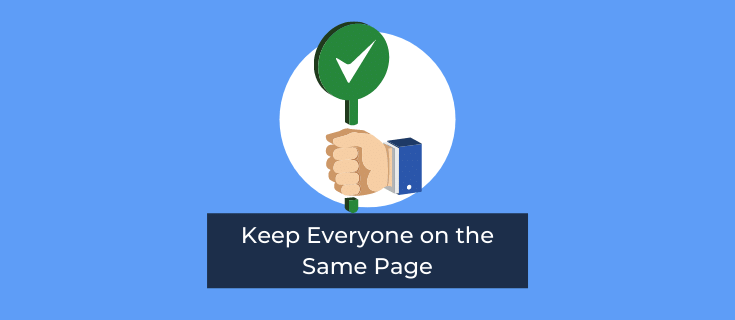 Your clients have outsourced their digital marketing to you. But they'll still feel ownership of their campaigns. So providing them with regular reports on their marketing performance makes sure everyone stays up to date.
When you're pitching new ideas or arguing for a greater ad spend, it helps if everyone has the same data on hand. If you've been sending reports to your clients, they'll have access to the same metrics you do and are more likely to understand why you are suggesting a particular tactic.
If you only report back at the end of a campaign, your clients don't get to see the nuances of how different activities affect performance.
But if you send them reports every week or every month, they'll be able to see the whole picture. That makes it easier to work collaboratively with them.
5. Highlight Your Successes
It's easy to share big wins with clients. Headline figures from a large campaign get everyone excited.
What is harder is getting clients enthused about the slower, day-to-day growth that comes from consistent effort. But these everyday achievements are important too.
When you share your progress on their digital marketing KPIs regularly, clients begin to build a deeper understanding of what success looks like in the long term. This is especially important with tactics like content marketing, which can often take months to bear fruit.
It also keeps everyone's eyes on their goals. By reporting back on KPIs, you show your clients how those small successes add up to take them closer to their goals.
6. Catch Any Issues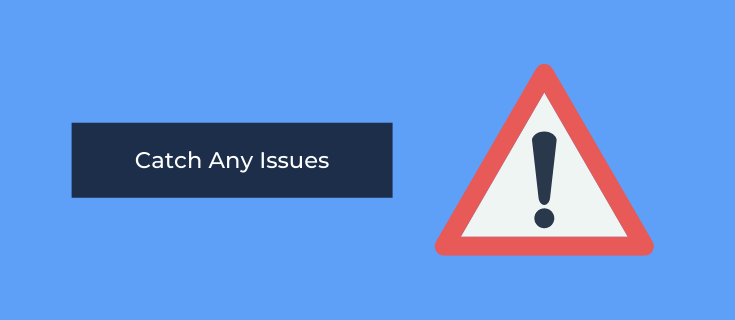 Sometimes things don't go the way you planned. Campaigns might not work out or you might not be able to achieve the results your clients want within their budget. Sometimes clients simply set unrealistic goals for their digital marketing strategy.
Open communication is the best way to manage any issues that arise. And if you are regularly reporting back to clients, both you and they will be able to identify and raise problems early on.
If you aren't sharing information with your clients frequently, it's easy for issues to go unnoticed or undiscussed. Instead of talking things out early on, the problem festers and becomes a far bigger deal than it needs to be.
You can use your reports to highlight areas of concern on your end and ask your clients to do the same. This means worries will be addressed as soon as they arise.
Your performance will improve as a result, as will your relationship with your client.
7. Educate Your Clients
Your clients hire you because you have expertise that they don't. But that can make it hard to explain what their expectations should be, why you're suggesting a particular approach, or what success looks like.
Reporting to clients means you can do more than simply share some figures. You can also add notes and explanations that help them understand your work a little better. And the more they understand it, the more likely they are to value your input.
Reports can also help clients to put your work in context. If they can see that the growth of their mailing lists corresponds to higher sales, for example, they have concrete evidence that marketing is worth their investment.
If you are making your reports the right way, with easy-to-understand charts, graphs, and tables, you make it much easier for your clients to grasp how marketing works and why you are worth keeping on board.
Now that we know a bit more about why client reporting is so valuable, let's look at the easiet way to compile your marketing reports.
How to Make Client Reporting Easy
One of the reasons why so many companies I've worked with have avoided making reports for clients is because of how tedious a task it is.
When you compile reports manually, you're looking at hours of time creating reports that are prone to error.
And when next month rolls around, you've got to do it all over again.
That's exactly why I built Metrics Watch: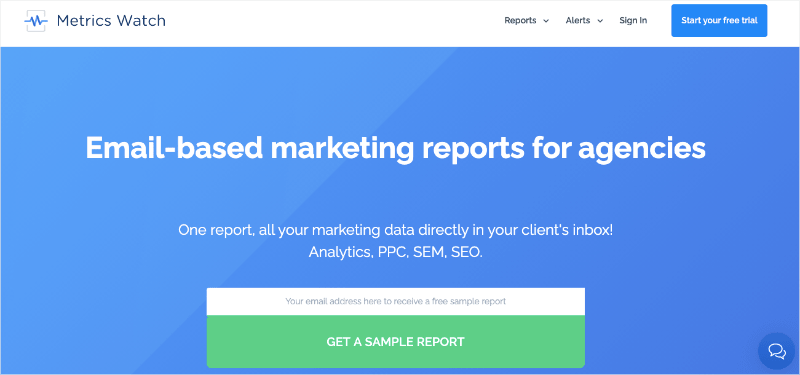 Metrics Watch is one of the best and user-friendly marketing reports available. In just minutes, anyone can build professional marketing reports and automatically send them to key decision-makers.
That's because Metrics Watch has a drag and drop builder that will integrate with and pull data from your favorite marketing channels, such as:
Google Analytics

Google Search Console

AdWords

Facebook (paid and organic)

Instagram (paid and organic)

LinkedIn (paid and organic)
From there, you can add your company's custom branding and design the report to your liking.
And once the report is built, you can send them with ZERO friction.
Whereas most report-building tools share reports via PDF attachments and 3rd-party URLs, Metrics Watch takes a different approach.
We send reports directly via email. This gets the right people the data they need in a format they already know.
Want to see it in action for yourself? Click below to sign up for your 100% risk-free Metrics Watch trial today (no credit card required):
And that's all for today! I hope this post helped you understand the value of client reporting.
If you did enjoy this post, you might benefit from the following resources:
These articles will have even more information on how marketing reports create strong sales strategies and lead to higher profits.