Are you trying to create SEO reports for clients, but you're not sure which KPIs to include?
If you're running an agency that offers SEO services, then you likely need to share that data with your clients.
But building reports can be time-consuming and expensive (not to mention prone to error when you build them manually).
That's why, in today's post, I'm going to teach you how to build an SEO report for clients in just a few minutes. We'll go over which KPIs you need to track and which platform to find them on.
But first, let's get clear on why you provide SEO reports for clients at all!
Why Make SEO Reports for Clients?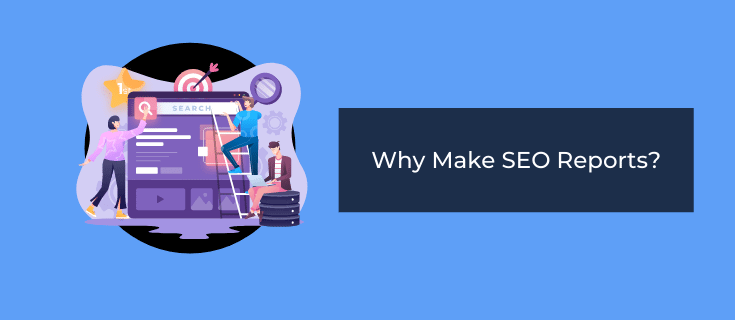 If you run a digital marketing agency, chances are that you offer some type of SEO service.
And when it comes to SEO, you'll need lots of data to show that your team is providing the results that your clients are paying for. These reports are ESSENTIAL to building better relationships with your existing customers.
Here are a few advantages of building SEO reports for clients:
1) Make Better Relationships With Customers
SEO reports for clients help build a better relationship between you and your customer.
If you can show them the hard work that's been done to increase their rankings, then they'll be more likely to come back in the future. Plus, it looks like you really care about what they're paying for!
In this way, SEO reports for clients are a great way to show that you're really invested in the success of your customers.
Just be sure not to overwhelm them with lots and lots of data! That will just seem like too much work, so err on the side of providing fewer reports but more thorough ones.
2) Highlight Your Agency's Worth
SEO reports for clients are an excellent way to show your agency's value because all of their hard work and success will be right there in the data.
It helps your customers know that they're getting their money's worth. In turn, this can help increase client loyalty and lead to more sales from existing clients.
3) Reduce Churn Rate
Your churn rate is the measure of how many customers abandon your agency (or, in this case, stop doing business with you).
By showing your clients that their rankings have increased and stay high over time, they'll be more likely to stick around.
Plus, once it becomes clear that ranking improvements are happening regularly (which should happen if you're a reputable SEO agency), you'll be able to reduce churn rate over time.
4) Improve Your Word-of-Mouth Marketing
Word-of-mouth marketing is still one of the best ways to get new customers.
And if you can show your clients what a great job you're doing (which will happen through these reports), then they'll be more likely to tell their friends and family about how awesome it is!
In this way, word-of-mouth marketing becomes a lot more effective because your recommendations come from someone your potential customers already know and trust.
Now, let's get into what you'll need in your SEO report for clients.
7 KPIs for SEO Reports for Clients
1) Organic Traffic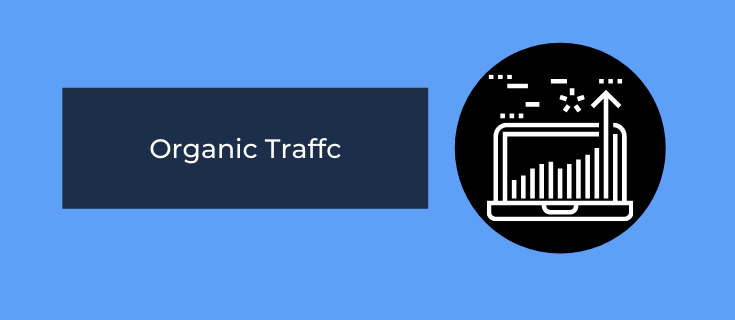 Your organic traffic is the number of people who come to your site without clicking on anything else first. The most common route is people finding you through a search engine like Google.
This can be tracked using Google Analytics (and it's one of the most important KPIs you should track).
Plus, this data will help show that your team actually understands SEO because they know how to drive traffic organically.
This is important for SEO reports because you should see organic traffic rising within a few months of working with your clients.
2) Impressions
Impressions are the number of times your content has been viewed. In this case, that means how often your content has shown up in Google's search results.
When you're working with clients, you should be sure to track impressions as well.
A good SEO report will show your client's impression numbers rising over time.
If this number is staying steady or falling over time, then it could mean that people aren't finding your client's content.
Impressions can be found in your Google Search Console dashboard.
3) Time on Site & Bounce Rates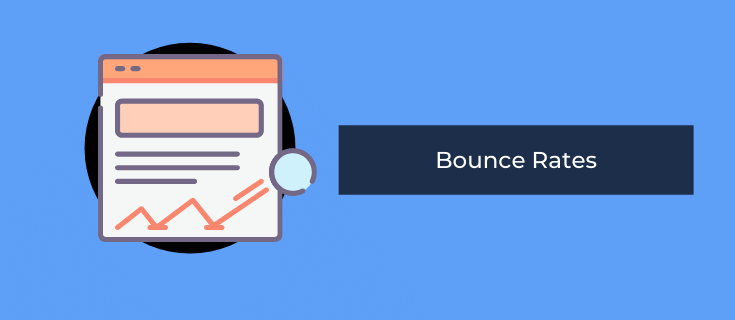 These are the two metrics that matter most when it comes to your website's user experience.
Your site visitors should be spending enough time on your page (ideally, at least 30 seconds), and they shouldn't bounce away from the page immediately after arriving.
The best way to track these KPIs is with Google Analytics - you can find them in the Behavior section.
Keep these KPIs high to ensure that your site visitors are engaged and happy with what they're seeing on your page.
The more often people visit, the better it is for SEO because Google rewards sites that have higher engagement through improved rankings.
This will lead to increased organic traffic as well as more sales for your clients because visitors are finding what they're looking
4) Rankings
Ranking information is just as important for clients as it is for your agency.
This KPI should be tracked on a monthly basis to show how the rankings have been improving over time through SEO efforts, and that they're staying higher than before even after you've stopped working with them.
Plus, ranking improvement can lead to increased organic traffic - and seo for clients is all about organic traffic.
You can pull this data directly from Google Search Console.
That said, you might want to invest in other tools like SEMrush or Ahrefs if you want data on how your client's competitors are ranking, too.
5) Organic Conversion Rates (not necessarily sales)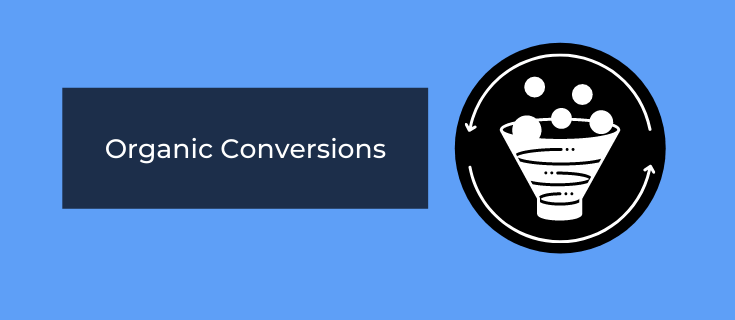 This KPI measures how many people are converting (making a purchase) after landing on your website from an organic search.
It's important because your SEO for clients should always be about conversions - and this metric will show you whether or not any of your SEO efforts have actually been successful.
Of course, this is a bit tricky to measure because it doesn't necessarily mean "sales."
You'll need to determine what your client wants to measure as a custom goal for your conversions, and include that data in your SEO report.
You can easily get this information from Google Analytics.
6) Queries
This is a keyword report that's particularly important for seo clients.
It will show you what terms people are searching for on Google when they want to find your site (and it'll also tell you how many searches there were in total).
You can use this information to determine which keywords and phrases you should target with the pages of your site.
This KPI should be tracked on an ongoing basis to show SEO improvements over time, as well as how your SEO for clients is performing in the search engine results pages (SERPs).
You can find this data by looking up Google Search Console and checking out the "Search Analytics" tab.
7) Links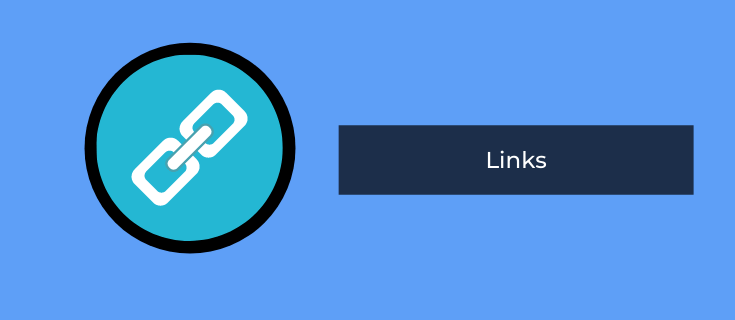 Links are one of the most important aspects of SEO reports for clients.
This is because it's how Google determines what site content is considered valuable and credible - so more links = better rankings (in theory).
Lately, there have been reports that Google is changing the quality of your links rather than the quality, but the general rule is the same:
You're shooting for as many GOOD links as possible.
You should be tracking your link acquisition efforts on an ongoing basis to show that you're still getting new, high-quality links every month.
You can find link information from your Google Search Console dashboard.
How Do You Build an SEO Report?
One of the hardest parts about building an SEO report for clients isn't figuring out which KPIs you need, but figuring out the best way to build and send the reports themselves.
That's because if you're an agency, you're likely sending out hundreds of reports each week. And compiling that data by hand isn't just time-consuming, it's also expensive and prone to human error.
That's why I always recommend using a report building tool like Metrics Watch: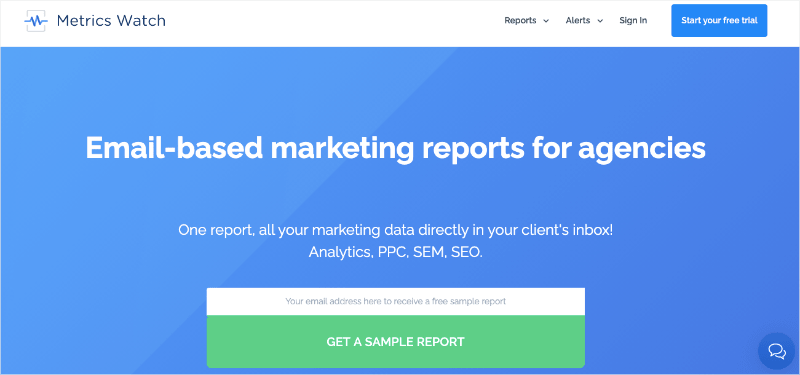 Metrics Watch is one of the best tools for making SEO reports FAST. You'll be able to pull data directly from Google Analytics and Google Search console automatically.
And since this tool uses a codeless drag and drop visual builder, you don't need any technical skills to create professional reports FAST.
But the best part is that you won't be sending your clients PDF attachments to organize or 3rd-party dashboard login information.
That's because Metrics Watch is one of the ONLY report-building tools that sends your SEO reports directly via email. This gives the people the data they need in a format they already know and use.
Want to see it in action? Click below to start your 100% risk-free Metrics Watch account today (no credit card required):
Start Your Risk-Free Trial Today!
And that's all for today! This has been a quick glimpse at the common KPIs to include for SEO reports for clients.
We hope you enjoyed this post. If you did, you'll definitely want to check out the following resources:
These articles will give you even more information on how you can improve your SEO agency through marketing reports.