Are you trying to choose between DashThis and Klipfolio, but not sure which tool is right for you?
Marketing dashboards are one of the most effective ways to track your marketing efforts in real-time. They help you see how well your campaigns are performing so that you can make changes where needed.
DashThis and Klipfolio are 2 excellent tools, each one with its strengths and weaknesses.
So in this post, we'll help you identify which one is best suited for you and your business goals. We'll cover:
Overviews of each tool

Pros and cons

Pricing
Plus, we'll even share with you a bonus alternative for tracking your key marketing metrics to help optimize your workflow.
Let's get started.
What is DashThis?
DashThis is a web app that helps marketers monitor the results of their marketing efforts by tracking key data on custom dashboards.
These dashboards let you combine multiple data sources to create comprehensive reports, integrating with Google Analytics, Adwords, Facebook, and many more.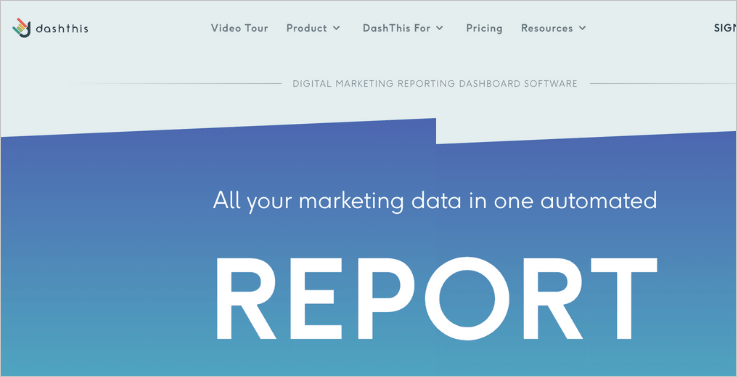 This makes DashThis a great solution for busy in-house marketers, providing them with all of their data in one place instead, eliminating the need to check each platform separately.
It also caters to marketing agencies - making it easy to create multiple dashboards for each client and offering white label options to add custom branding to reports.
To view and manage your data, you'll need to log in to your account through the DashThis website.
Sharing data with colleagues and clients can be done either by:
Via shareable link

Exported as PDF
Shareable links can be automated to be sent by email at a frequency to suit the needs of your recipient. They can also be shared manually or you can export reports as PDFs to send as email attachments.
All plans offer unlimited users, making it possible for team members and clients to collaborate with dashboard construction.
DashThis is trusted by major brands including Dagmar, iProspect & University of Oxford (to name just a few).
DashThis Pros
Integrates with 34+ popular marketing tools

Charts & graphs visualize data, making it easy to read

Annotate your reports to add more context to the viewer

Wide selection of dashboard templates

White label options
DashThis Cons
Overall, DashThis is a powerful marketing dashboard tool. But like every great tool, it has some flaws.
The main issue is the way that data is shared (only by URL or PDF attachment). While this may not seem like a drawback on the surface, it creates an unnecessary layer of friction between your recipient and their data.
Your team members and clients are busy, so asking them to jump through hoops to view their data makes it less likely that they'll do it.
Offering unlimited users also gives other users the option to log in to DashThis directly and view their data, but this comes with the downside that you need to spend time managing these user roles; adding new users, deleting old ones, etc. Clients and colleagues are also at risk of missing important data due to forgetting login details, which can result in opportunities being missed and problems not being addressed quickly.
DashThis Pricing
DashThis offers a 15-day free trial.
Premium plans start at $45/mo for individuals.
Agencies or in-house marketers looking for more dashboards and advanced features will require the Professional, Business, or Standard plans, ranging from $139-$419/mo depending on your needs.
What is Klipfolio?
Klipfolio is a cloud-based marketing analytics software that helps businesses track their performance across digital channels with powerful dashboards on one centralized platform.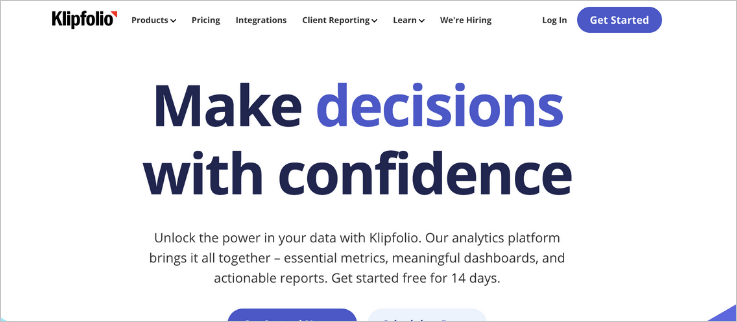 They offer 2 main products;
Both have similar features, but Klips has more focus on data visualization and caters to agencies with white label options.
PowerMetrics, on the other hand, has fewer data integrations and is geared more towards in-house marketing teams.
If visual presentation is a high priority, then Klipfolio has you covered. If you know a bit of code or have a developer on your team, Klips let you customize your dashboard widgets for unparallel control.
Data is shared in the same way as DashThis - that is, by sharing either links o view data on dashboards (which can be automated and sent by email) or as PDF attachments.
Klipfolio is trusted by Sky, AT&T, HP, and many more big brands.
Klipfolio Pros
300+ data integrations

Stunning, easy-to-read graphs and charts

Customise dashboard widgets with CSS, HTML, JavaScript & iframes

Free-forever PowerMetrics plan

White label options
Klipfolio Cons
Klipolio is an impressive tool and we're big fans. But, there are a couple of drawbacks that we see - the first being the way information is shared.
Similar to DashThis, data is only viewable on a dashboard behind a URL or as a PDF attachment. If you value time and efficiency above anything else, then this will only get in between you and your data.
The second is that it can be difficult to know whether Klips or PowerMetrics is right for you.
At first glance, the tools seem similar - each one offering dashboard reports, unlimited users, and a string of other features. But it can be confusing to know which one is best for you, especially when trying to determine what a 'klip' and a 'metric' is based on their descriptions.
As a result, it feels like you have no choice but to contact their sales team to find out more.
Klipfolio Pricing
Klipfolio offers a free-forever PowerMetrics plan (with limited features) and a 14-day free trial for Klips (no credit card required).
Both Klips and PowerMetrics plans start at $99/mo (when paid annually).
Large and custom plans are also available, though you will need to contact their sales team for more information.
DashThis vs Klipfolio: Which is Best?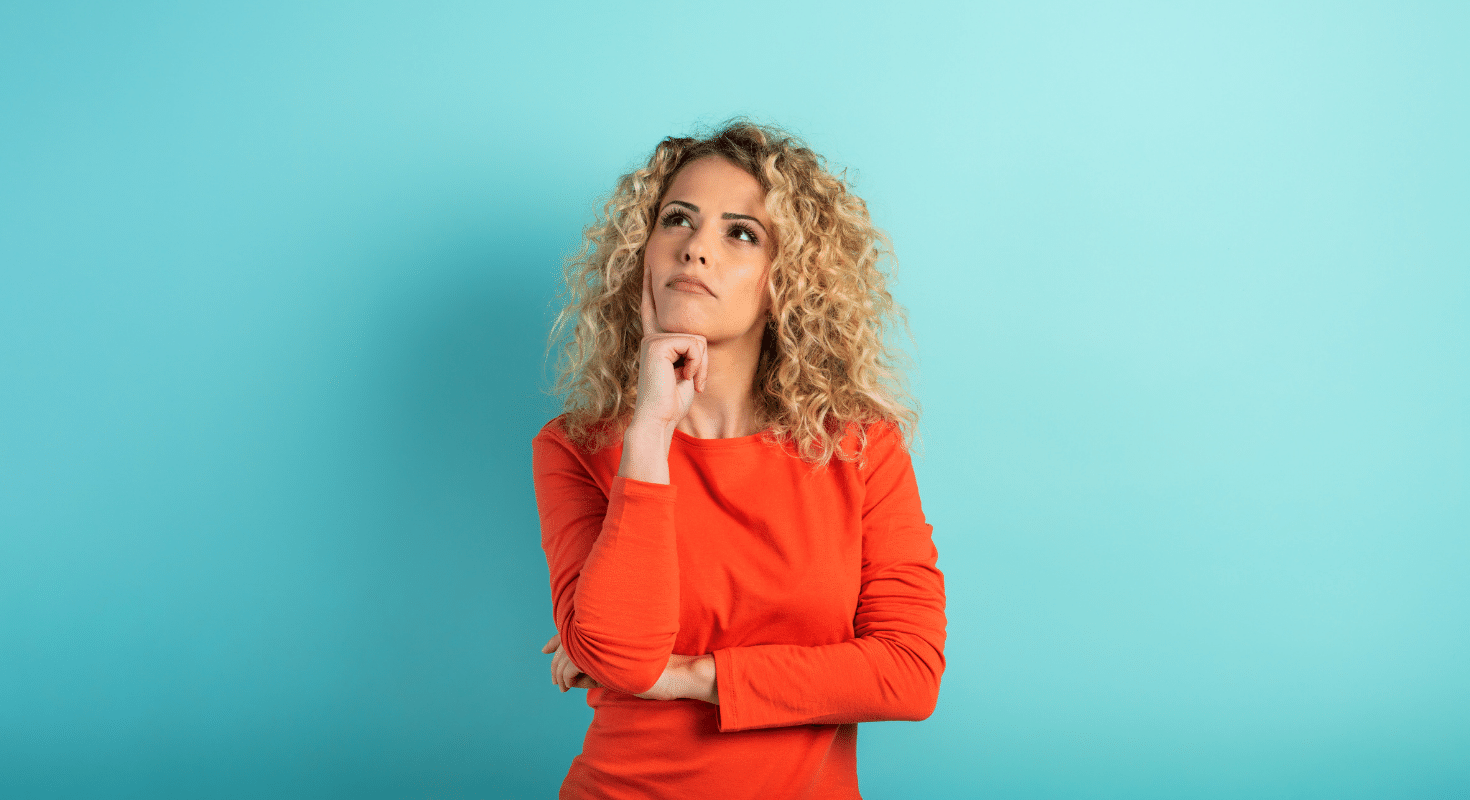 DashThis and Klipfolio are both excellent tools that offer businesses powerful platforms to track their key marketing data in one place to help make data-driven decisions.
What makes one better than the other depends on the needs of your own business.
Do you need access to real-time data?

Does the ability to customize the appearance of dashboard widgets matter to you?

Which data integrations do you need?

How do your colleagues or clients prefer to receive their data?
Only you can answer these questions - doing so will help you figure out which tool is the best fit for you.
And while we've discussed some cons, they don't make these tools any less awesome.
But what that can impact is your workflow and productivity.
Let me explain...
The biggest problem with dashboard reporting tools is that despite their ability to combine data from multiple marketing channels and visualize that data via stunning dashboards, their limited sharing options create a layer of friction between users and their data.
Picture this; you think you've found the perfect tool, you build your custom dashboard, and scheduled emails with links to your clients or colleagues each week - what could go wrong?
As it turns out, people are busy.
On top of existing duties, workflows, and various platforms being used daily, they're now being asked to add another to their routine. And as we all know, building new habits is hard.
This raises the risk of important data going unseen, leading to missed opportunities and threats being addressed too late - in other words, losing money unnecessarily.
Data is only useful if it is being used to make decisions But in order to act on it, your data needs to be easily accessible.
Now, imagine having all your key marketing data delivered directly to your recipient without any friction, enabling them to take action fast and in a way that doesn't disrupt their current schedule.
Sounds nice, right?
Well, that's why we built Metrics Watch: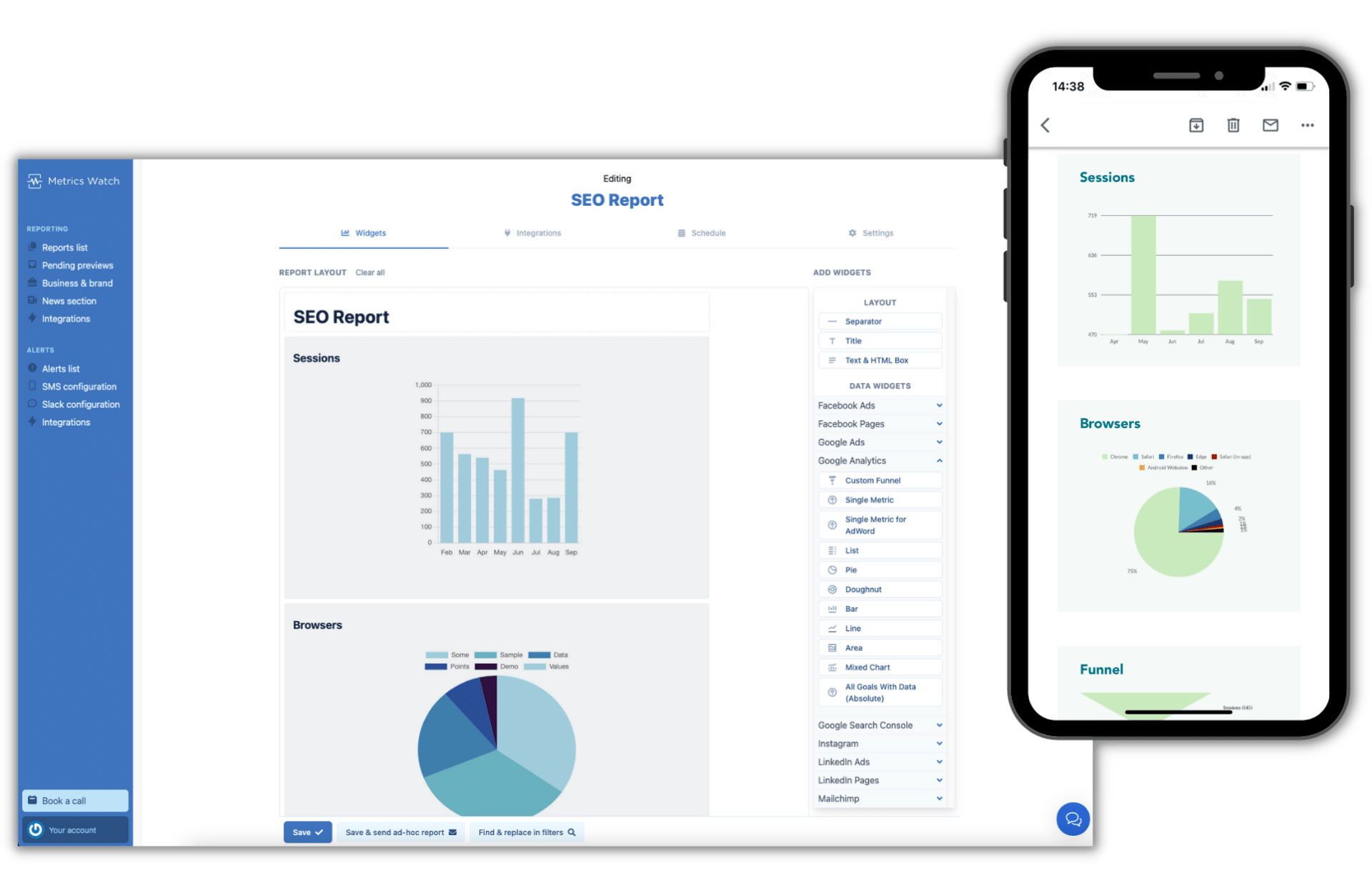 Metrics Watch delivers professional marketing reports straight to your recipient's inbox in the body of the email itself.
That's right. No need for clunky PDF attachments or links to third-party dashboards.
Instead, your colleagues or clients can access their key marketing data with ease, using a tool they already know and use every day - email.
Fully automate your reporting process and schedule reports to send daily, weekly, or monthly, letting you spend more time marketing and less time making reports.
Build reports fast with a codeless drag-and-drop editor. Get going with a pre-made template or create your own from scratch.
Pull data from your favorite marketing channels to create comprehensive marketing reports. Metrics Watch connects with the following integrations:
Google Analytics

Google Adwords

Google Search Console

Facebook

Instagram

LinkedIn

And more...
We're also trusted by fine folks such as Electronic Arts, Lindt Chocolate, Greyhound, and many more, so you're in good company.
Stop hiding your data behind pesky PDFs and unnecessary dashboard links.
Start your free 14-day trial of Metrics Watch today and see how we can make your reporting more effective!
100% risk-free. No credit card required.
Revolutionize Your Reporting Today
And that's it!
This has been our comparison of DashThis vs Klipfolio. We hope the information in this article has helped you get one step closer to finding the perfect tool to meet the needs of your business.
If you enjoyed this, then be sure to check out these posts:
These additional resources have even more tips and tricks for choosing the right reporting tools to help you reach your business goals.