Are you wondering what Facebook ads KPIs you should be tracking to see a larger return on your ad spend?
Facebook ads can be one of the best tools at your disposal. It allows marketers and small businesses to reach their target audience and get results FAST.
The only problem is that many people lose track of what they're spending and what they're bringing back in.
That means lots of wasted time, money, and energy as you try to figure out whether using Facebook ads is pushing your business forward or holding it back.
That's why, in today's post, we're going to cover 7 Facebook ads KPIs you need to start tracking today. But first, let's get clear on why it's important to track Facebook ads at all.
Why Track the Performance of Your Facebook Ads?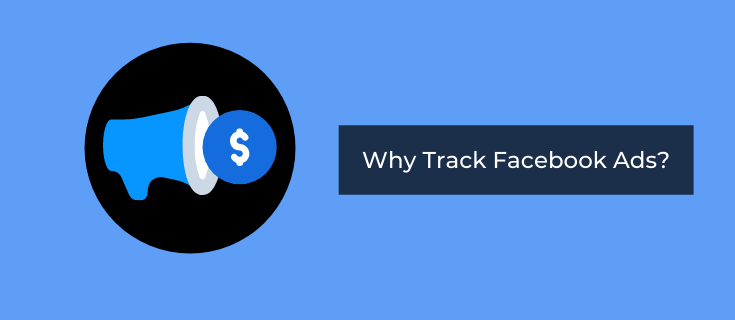 Facebook's habit of restricting the organic reach of brands on its platform means that paid advertising is a necessary part of marketing on this social media platform.
But there's an art to creating Facebook ads that target the right audience, drive traffic to your website, and convert visitors into loyal customers.
Unless you're keeping a careful eye on the results of your Facebook advertising campaigns, you'll have no idea which ads resonate with your target audience, and which fall flat. Setting some KPIs for your Facebook ads and reporting on them regularly helps you identify what works best.
Once you know that, you can optimize your Facebook adverts to suit your brand's ideal audience.
Of course, there's also your bottom line to consider.
While likes and follows might give us a warm glow of satisfaction, I've yet to find a mortgage provider who will accept them as payment.
To be successful, your Facebook ads need to do more than just engage people's attention. They also need to drive revenue (ideally with the lowest possible advertising spend). Unless you're tracking the cost of your Facebook campaigns, you won't be able to assess whether this channel brings you the ROI you need.
And, finally, marketing doesn't happen in a vacuum. Whether you're part of an in-house marketing team or an agency working on behalf of clients, someone will want to know how your campaigns are performing.
Creating regular reports to showcase the performance of your Facebook ads is an easy way to share the information with clients or senior management.
Now that we know WHY you should be tracking, let's look at WHAT you need to keep your eye on.
Facebook Ad KPIs to Include in Your Reports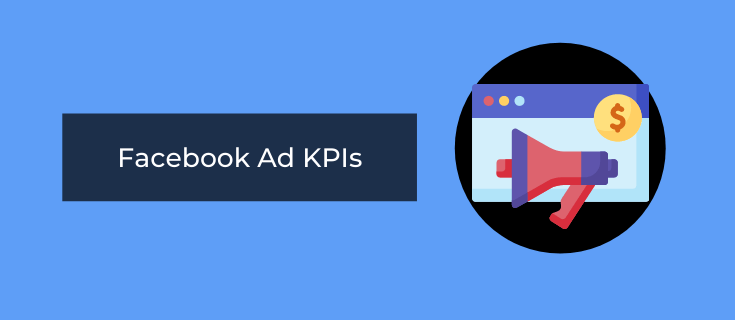 Keeping track of your Facebook ad KPIs is vital to making the most of this popular social media site. But you don't want to simply include every available piece of data in your reports.
Including vanity metrics, such as likes or reach, will only detract from the important metrics that actually help you monitor the success of your advertising campaigns.
Here are the seven metrics I would choose to track the performance of Facebook ads.
1) Cost-Per-Click (CPC)
Let's start with some metrics that help you to track your ad spend and ROI. CPC is one of these – it tells you how much each person who has clicked the link in your ad has cost you.
Facebook provides you with this metric automatically. It is calculated as an average – the amount you've spent divided by the total number of clicks.
The CPC helps you assess two things. First, it tells you a bit about the effectiveness of your advertising campaign. A lower CPC suggests your ad placement and targeting are working to catch people's attention and encourage them to click through.
Second, the CPC helps you monitor your advertising budget. Campaigns with a lower CPC are ones you can continue to run for longer. But if your CPC gets too high, you know you want to stop that advertising campaign early.
2) Cost-Per-Conversion
Clicks are good news – they suggest that people are intrigued enough by your Facebook ad to want to know more.
But this is only the top of your funnel. And there's plenty of work to do before those website visits translate to paying customers. This is why you also need to track the cost-per-conversion.
Conversions don't always have to equal purchases. Depending on how your company is set up, you might also be tracking events such as downloading a lead magnet or subscribing to your email newsletter.
Either way, you want to know what each conversion has cost. As well as monitoring your advertising spend, this metric helps you to assess the effectiveness of your landing pages.
You can track this with Facebook, so long as you have the Facebook pixel installed on your website. You can also calculate it manually or set up conversion goals with Google Analytics.
3) Return On Ad Spend (ROAS)
Possibly the most important metric for analyzing the performance of your Facebook ads is the ROAS. In other words, how much revenue have you generated compared with the cost of the campaign?
The higher the return for each dollar you spent, the better.
Facebook will track ROAS for you when you have the Facebook pixel installed.
4) Click-Through Rate
As we've already established, metrics that help you analyze your ROI are typically more valuable than metrics that indicate engagement.
But you still want to include some measure of your engagement in your assessment of the performance of your Facebook ad campaigns.
Knowing what your audience responds to best helps you optimize future campaigns.
There are plenty of metrics you can use to monitor engagement. But, for most campaigns, I'd choose click-through rate over engagement rate, video plays, or post reactions. That's because you want people to do more than just spot your ad – you need them to take the next step to find out more.
The possible exception to this is if the main goal of your advertising campaign is to build brand awareness.
5) Ad Relevance Diagnostics
It's always useful to know where you stand in comparison to your competitors. Not least because Facebook uses its Ad Relevance Diagnostics to decide who to show your ad to and what the cost will be.
There are three metrics available here: quality ranking, engagement rate ranking, and conversion rate ranking. It's worth keeping an eye on all three.
For each of these, Facebook gives your ad one of the following values:
Above Average

Average

Below Average (Bottom 35% of ads)

Below Average (Bottom 20% of ads)

Below Average (Bottom 10% of ads)
Obviously, you want your ads to appear in the above-average category as much as possible. But ads that are performing below average are the ones to watch – they'll likely end up costing you more and bring fewer results.
6) Percentage of Sales/Traffic
The final two metrics I'm going to mention aren't from Facebook itself. But it's always important to put social media marketing campaigns into their wider context.
I don't believe you can adequately assess the performance of your Facebook ads unless you are measuring them against the campaigns you run on other digital marketing channels. One way to monitor that is the percentage of sales in any given period that came from Facebook ads.
You could also track the percentage of website traffic driven by Facebook advertising if you want to look at the top of your funnel, too.
Facebook itself won't be able to tell you this, so you'll need a way to combine your Facebook metrics with data from other channels.
7) Lifetime Value of Customers
Again, this last metric is about comparing your Facebook ads with the rest of your digital marketing.
Tracking the lifetime value of customers who come to you via Facebook advertising is a way to monitor the long-term performance of your campaigns.
If your ROAS is lower for Facebook than other digital marketing channels, but the lifetime value of customers is higher, you know it is worth continuing to invest. If the reverse is true, you might look at reallocating your advertising budget accordingly.
And that's it for now! These have been 7 Facebook ads KPIs that you should be tracking today!
If you need a little help tracking this data, we highly recommend using a tool like Metrics Watch: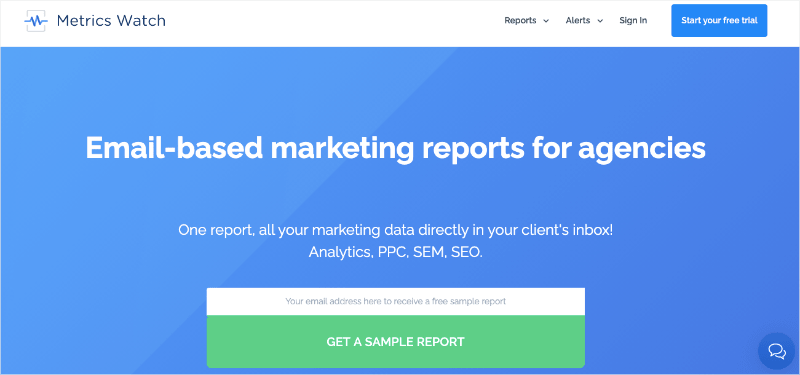 Metrics Watch is a marketing report builder that automates everything for you. You'll be able to pull data from your Facebook ads, as well as KPIs from other channels like Google Analytics, Google Search Console, Instagram, LinkedIn, and more!
Once the report is built with the codeless drag and drop visual builder, you can automatically send these reports on a daily, weekly, or monthly basis.
Plus, the reports go directly to your recipients' inbox. That means no more messy PDFs to organize and no more user dashboards to manage for your clients.
Instead, you can just send the information people need in a format they already know.
Want to see it in action for yourself? Click below to start you 100% FREE trial today (no credit card required):
Start Your Free Trial Now!
We hope you enjoyed this post. If so, you'll definitely want to check out the following resources:
These articles will have everything you need to optimize your Facebook marketing strategy with battle-tested and data-driven approaches.