Are you trying to make an Instagram marketing dashboard, but not sure where to start?
Instagram is by far one of the most popular social media platforms around. As a result, it's a GREAT place for generating more leads and growing your online presence.
But how do you track your growth in such a way that you can continuously optimize your success?
That's where an Instagram marketing dashboard comes in.
Today, we'll teach you how to make an Instagram dashboard, and we'll share 5 KPIs you should keep your eye on.
Then we'll answer a question that you should really consider: Are dashboards the BEST way for tracking metrics?
But before all that, let's get down to the basics and look at what I mean by the term "marketing dashboard."
What Is a Marketing Dashboard?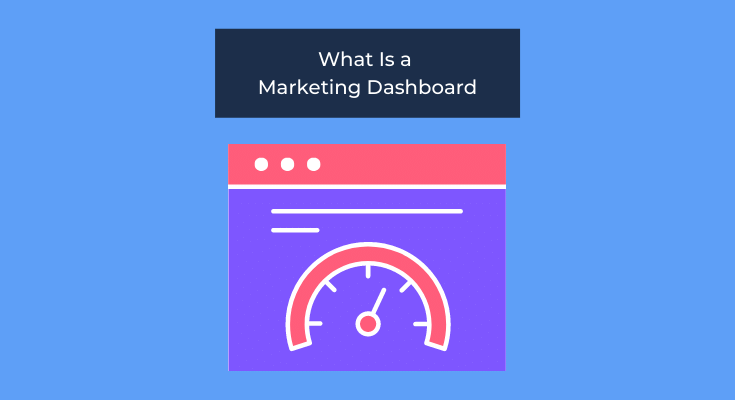 A digital marketing dashboard is an online tool that automatically compiles data from your marketing channels and displays it in easy-to-read graphs, charts, and tables.
Depending on the tool you choose, you should be able to link your social media accounts, website analytics, PPC channels, and email marketing platform, so you can keep track of all your most important KPIs in one place.
If you've tried doing this manually, you'll know how time-consuming it is to check each platform individually. Using a dashboard saves you time and makes sure you'll always be up to date with your marketing insights.
You can combine metrics from different channels in one dashboard or set up dedicated dashboards for each area of marketing. Because the dashboard links to your accounts, it pulls the information together in real-time, or close to it.
However, there is a difference between a marketing dashboard and a marketing report.
Dashboards are usually accessed via a URL and are designed to give you an instant update on what is happening on your marketing platforms (such as Instagram). If you need to report back to clients or colleagues, you'll need to give them the URL and likely set up a login for them to ensure they see the right information.
This can be useful for people who need very frequent access to your most recent marketing data. But it does mean they'll need to remember to check the dashboard regularly. On the other hand, a digital marketing report is delivered directly to recipients at predictable intervals – perhaps once a week or once a month.
Like a dashboard, a marketing report can be set up to give you an overview of all your marketing channels or can dive deeper into one platform. For Instagram, for example, you might combine metrics from Instagram itself with data from Google Analytics to track how leads generated from Instagram behave once they arrive on your website.
Whether you opt for a dashboard or a report will depend on who needs the data and how regularly. Either way, you'll need to choose your KPIs carefully to make sure you are getting the best from your chosen tool.
We're focusing on your organic Instagram marketing in this post. Ads have their own set of KPIs – find out more about choosing the right KPIs to track the success of your Instagram ads in our post here.
5 Vital KPIs for Your Instagram Marketing Dashboard
If there's one thing we really hate here at Metricswatch, it's reports or dashboards that contain the wrong information. As a busy marketer, the last thing you need is to waste your time wading through unnecessary data and vanity metrics.
That's why we recommend starting by setting some goals for your Instagram marketing. For example, you might be using Instagram to increase brand awareness. In this case, you might say you want to see a 6% growth rate in your number of followers each month.
When you have defined goals like this in place, it is easier to choose KPIs to track your progress. Anything that doesn't help you monitor your goals has no place on your Instagram marketing dashboard.
(If you'd like a more in-depth explanation about the difference between KPIs and metrics, pop over to our post on choosing KPIs for a small business, where we go into this in more detail.)
With that in mind, here are the five KPIs that most marketers will want to include on their Instagram marketing dashboard:
1) Reach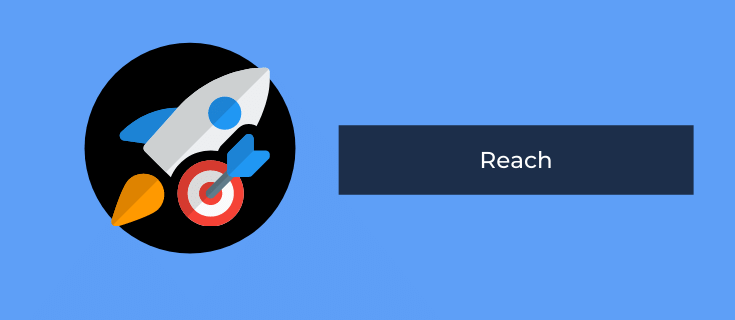 Because social media sites like to keep us on our toes, there's often some confusion about the difference between impressions and reach.
On Instagram, the reach is the number of unique accounts that saw your content. Impressions are the total number of views, including multiple views from the same account. So, if one person sees the same post twice, it will have a reach of 1 and 2 impressions.
We're interested in reach, not impressions, because it is a better measure of how many people see your Instagram content. It also helps you track the best time of day to post, indicates how many of your followers are active, and gives you insights into how to optimize your captions, hashtags, and images to reach the most people.
2) Engagement
Seeing your content and paying attention to it are two different things. While some people might read and run, your best indicator that your content is getting noticed is to track your engagement.
On Instagram, engagement is any form of interaction with your content. That includes likes, shares, comments, and saves.
If your ad is receiving a lot of engagement, then it's generally a good sign that you're reaching the right demogarphic with your targeting. But make sure you read those comments though! Just because people are commenting, doesn't mean they're neccesarily saying good things - a faux pas in your ad creative may be generating the wrong kind of attention.
You can also track your engagement rate as a way of more effectively tracking your ads performance. There are two ways to calculate this (choose the one that best reflects your goals – or perhaps use both if they are both relevant).
First, you can calculate engagement as a percentage of your followers. Take the number of engagements and divide it by the number of followers you have, then multiply by 100.
However, not all your engagement will come from your followers. So, you might prefer to calculate your engagement as a percentage of your reach. In this case, you divide the total number of engagements and divide by reach, then multiply by 100.
3) Follower/Audience Growth Rate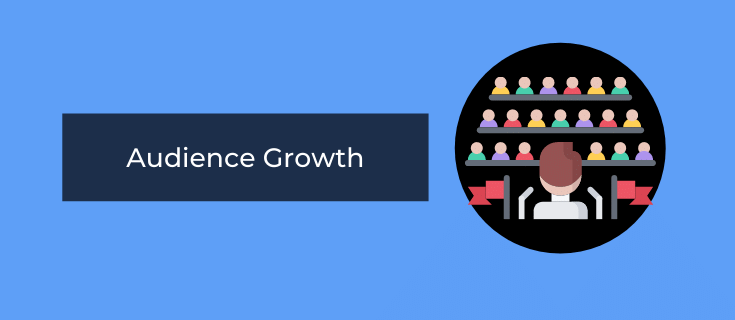 Boosting your brand's reach and share of voice is often one of the main goals of any social media marketing. Getting in front of new people is vital if you want your business to grow.
The number of followers on its own isn't the best way to track this. Although a high number of followers might give you a warm glow, what really matters is that you are attracting new people to your page. That's why we use follower growth rate instead of the total number of followers.
Calculate your follower growth rate by dividing the number of new followers by the number of existing followers at the start of the month. Multiply by 100.
4) Website Traffic
Recent changes to Instagram mean that anyone can now share a link via Stories – a shift many smaller brands will welcome, as they no longer need to reach that magical 10,000 followers. And this makes getting people through to your website from Instagram easier than ever before.
Although Instagram does give stats on website clicks, we suggest tracking your website visits from this platform via Google Analytics.
Tracking clicks via Google Analytics makes it easier to compare your Instagram marketing with the performance of other marketing channels. Ideally, you want to see an increasing number of visitors to your website from Instagram as you grow your presence on the platform.
You can also dive deeper into the impact of each of your Instagram campaigns by setting up some UTMs and using them in your posts, Stories, and bio.
Not sure what a UTM is or how to use them? All is explained here.
5) Conversion Rate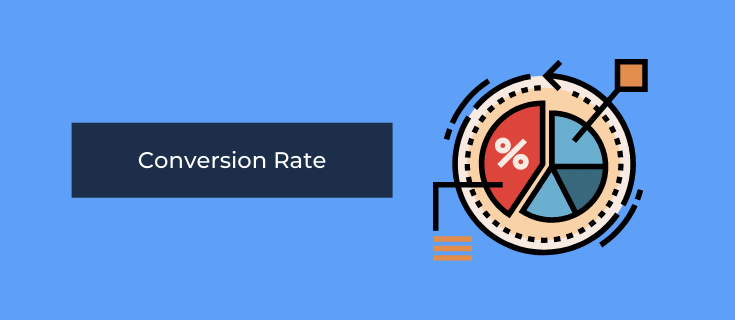 Followers and comments are all well and good. But ultimately, the aim of any marketing is to attract paying customers to your brand. So, tracking the conversion rate from your Instagram marketing is vital to assessing the success of your campaigns.
Again, this isn't something Instagram itself will help you with unless you are running paid ads. However, if you are using the right tool to create your Instagram marketing dashboard, you can get this data from Google Analytics instead.
You'll need to have some conversion goals set up, so you can track how many of your Instagram visitors take the action you want once they are on your website.
For most of us, those goals will include becoming a paying customer. But you might also want to set up some secondary conversion goals, such as subscribing to a newsletter mailing list, downloading a lead magnet, or scheduling a demo session.
Once you have your goals set up, you can track the conversion rate of visitors from Instagram. Using UTMs will mean you can dive deeper and track conversions for each campaign too.
So far, we've looked at 5 KPIs you should add to your Instagram dashboard.
Now let's turn our attention to one last question before wrapping up: Are dashboards the BEST solution for tracking your Instagram data?
Instagram Dashboards vs. Reports: Which Is Best?
A marketing dashboard and a marketing report are very similar. They both show your most valuable KPIs so decision-makers can build smarter marketing strategies.
But they have a key difference that's worth noting:
Reports can be sent to your recipients.

But dashboards require recipients to check in.
While this may seem like a minor detail, it's more important than you might think.
That's because, as a marketer, you know how hard it can be to get people to take action. If you build a dashboard for your Instagram KPIs, you risk having people miss that important information simply because they forgot to look.
That's why, for a better UX, I always recommend building marketing reports over dashboards.
These allow you to send the information to the right people and on a schedule that makes sense to YOU.
Want the easiest way to build marketing reports? For that, there's no better tool than Metrics Watch: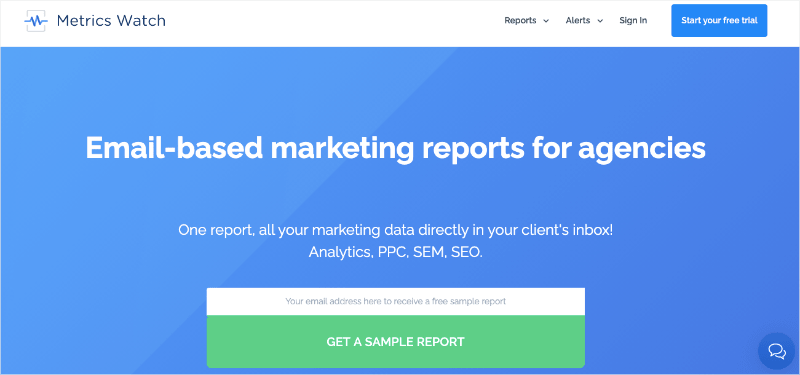 Metrics Watch has everything you need to create stunning and professional Instagram reports FAST.
Plus, it syncs with your favorite marketing channels, such as:
Google Analytics

Google Search Console

Google Ads

Facebook

LinkedIn

Mailchimp

And more…
This allows you to build more comprehensive reports for your entire team or for unique clients.
From there, you can automate everything.
Simply schedule when you want your reports to run, who needs to receive them, and how often (daily, weekly, or monthly).
Then your KPIs will be populated, your reports generated, and everyone can be on the same page.
But the best part is how these reports are shared. Unlike other report-building tools, Metrics Watch sends reports directly to your recipient's inbox.
Not as 3rd-party links to a dashboard. And not even as a PDF attachment.
Instead, Metrics Watch sends reports with YOUR branding to your recipients in a format they already know and use: direct email.
But hey, why not see it in action for yourself for FREE? Click below to start your 100% risk-free Metrics Watch trial today (no credit card required):
Start your 14-day free trial!
And that's all for today! These have been 5 KPIs you need to your Instagram dashboard.
I hope you enjoyed this post. If you did, then you'll definitely want to check out the following resources:
These articles will have even more information that you can use to build a better, smarter, and more profitable Instagram strategy.