Are you using LinkedIn for your marketing strategy, but not sure which metrics or KPIs you should track?
LinkedIn analytics are a powerful asset to attracting new clients. As you know, LinkedIn can be one of the best places to find leads for your business-to-business (B2B) sales strategy.
The problem is that the data provided by LinkedIn is only useful if you actually use it.
That's why, today, I'm going to share 7 KPIs that you should track from you LinkedIn analytics.
Then I'll teach you how to work those KPIs into an automated marketing report for your team or clients.
Let's dive straight into the list.
LinkedIn Analytics: 7 KPIs to Track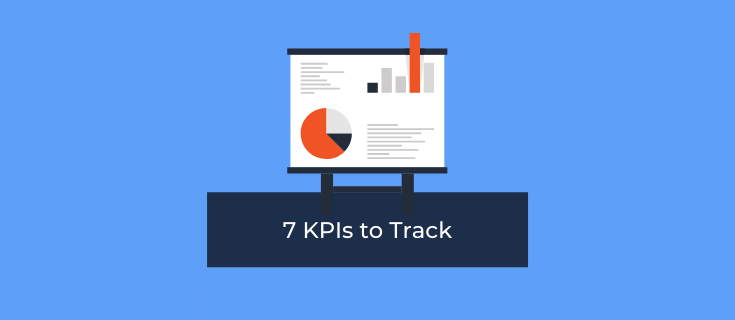 1. Follower Growth Rate
The people who follow your company's page are more likely to see your posts. And the fact they've decided to follow you in the first place is a good sign that you are doing something right.
LinkedIn's analytics will give you your raw follower count but will also let you compare the numbers over time. And that growth rate is more useful to you than the count alone.
You want to see that your number of followers is consistently increasing. Or that your growth rate is at least not dropping.
Plus, any spikes or dips in your growth rate will alert you to whether your content is hitting the right tone with your audience or not.
2. Engagement Rate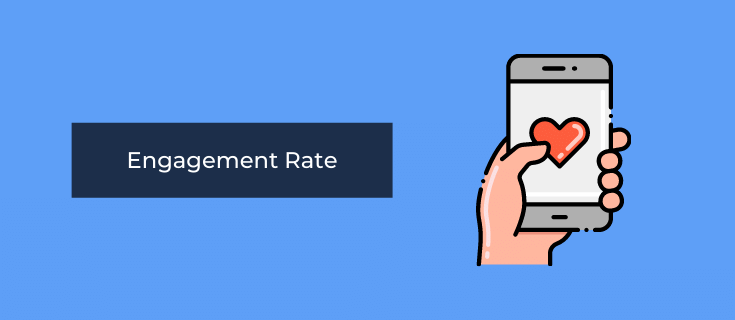 LinkedIn helps you track when your audience engages with your posts via comments, reactions, and shares. And it also gives you the engagement rate, which is the number of interactions your posts got (including follows and clicks) as a percentage of the total impressions for that post.
By tracking which posts get the best engagement rates, you can discover what content works best for your audience… and for LinkedIn's algorithm.
That means you can plan your future posts to meet your followers' interests, making it more likely they'll take the next step towards becoming a solid lead.
3. Page Views
Boosting your company's profile is one reason to market on LinkedIn. And you can tell if your page and content are working to attract potential customers by tracking your page views over time.
Views tell you one of two things. Either someone has been intrigued enough by one of your posts to click through to your page and learn more about your company, or they've stumbled across you another way – through searches or via another platform.
Either way, you want to see that visitor numbers are remaining fairly consistent or increasing. If they're dipping, it's time to adjust your strategy.
As well as the total page views, you might want to track unique visitors. This tells you that you're attracting new people to your page (which is a good sign that your brand awareness is increasing).
4. Click-Through Rate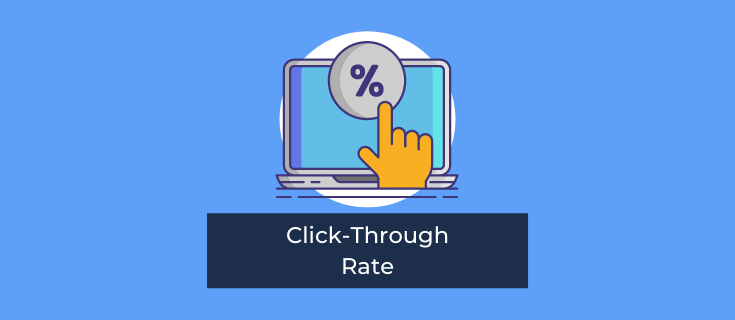 While engagements, such as shares and comments, is a sign that your audience is responding to your content, you ultimately want them to take the next step and click through to find out more.
LinkedIn analytics gives you two places where you can measure your click-through rate. You can track how many clicks the custom button on your company page gets and work out the click-through rate by dividing it by the number of visitors.
Or you can track the click-through rate for your posts. In this case, clicks include both links in your post and clicks through to your LinkedIn page via your company name or logo. It's calculated as a percentage of the total impressions for that post.
By tracking which posts get the highest click-through rate, you can identify what content your audience finds engaging or intriguing enough to want to know more. That will help you optimize your future posts, as well as learn more about your audience's interests and needs.
5. Follower Demographics
The strength of LinkedIn for digital marketers is the sheer amount of information you have about your audience. This lets you be much more targeted in your approach than you can be on general platforms like Facebook or Instagram.
LinkedIn's follower demographics let you dive deeper into the profile of the audience you're attracting, to make sure your content is bringing you the right people.
If you have a specific audience in mind for your product or service, you want to post content that engages those people.
Tracking your follower demographics helps you identify if you are reaching your intended audience. You can look at them by job function, industry, location, seniority, and company size.
If you spot differences between your target audience and your actual followers, you know there is some work to do in creating content that reaches the right people.
6. Conversion Rate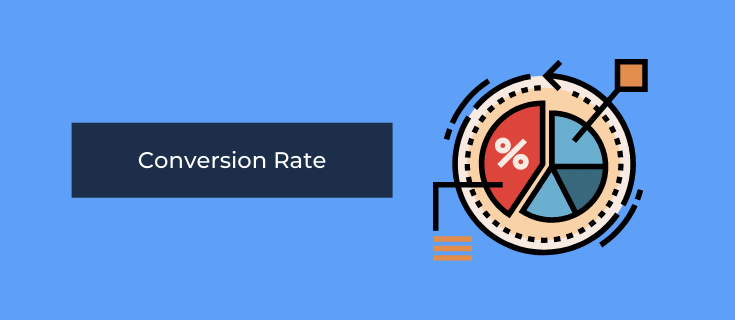 If you're using LinkedIn ads, you want to know the money you are investing is paying off in conversions.
Conversion-rate tracking isn't available via LinkedIn for organic content (although you should still be able to set it up using conversion goals and UTMs in Google Analytics). But it is available for paid ads. You'll just need to add the LinkedIn Insight Tag to your website.
LinkedIn can then track how many of the people who clicked your ad performed the action you intended. This might be making a purchase, but it might also be filling out your contact form, starting a free trial, or downloading a lead magnet.
Better yet, LinkedIn's analytics can track the people who viewed the ad and then later went to your website and performed the intended action – even if they didn't click through from the ad itself.
This means you can test different ads to see which are most effective at converting your audience. And you can also compare LinkedIn ads with other digital advertising platforms to see which brings you the most conversions.
Depending on your funnel, you can choose to track leads instead of conversions by setting up a lead generation form and attaching it to your ads. This option works best if you prefer to send potential customers straight to your sales team instead of your website.
7. Cost-Per-Conversion
Attracting new followers and generating leads is a great feeling. But you always need to be thinking of your bottom line.
It isn't enough to know that a particular campaign or social media platform is getting you plenty of conversions. You also want to know what each of those leads has cost you.
Without this information, you can't easily judge whether you're getting a good ROI from your LinkedIn marketing efforts.
Fortunately, LinkedIn gives you plenty of options for tracking the return on your paid advertising.
Cost-per-conversion is my preferred KPI since clicks or impressions alone won't do much for your sales figures. It tells you exactly how much each conversion from an ad campaign has cost you.
But you can also track your cost-per-click, cost-per-thousand impressions, and cost-per-lead, depending on the goal of your ad campaign.
Adding LinkedIn Analytics to Your Reports
One of the problems with talking about KPIs from one specific platform is that it doesn't take your entire marketing strategy into account.
You probably have KPIs from your organic traffic, paid ads on platforms like Facebook or Instagram, and loads of other channels that you use to strategically grow your business.
And while you can manually pull data from each of these sources into a spreadsheet, that method has a few distinct drawbacks:
It's tedious and time-consuming which ends up costing you money in employee time down the road

It's prone to errors as data entry is something that's easy to mess up but difficult to troubleshoot

It's harder to share these reports with recipients as you need to manually send them the link each month to check the report.
Luckily, there's a much easier way to build your reports by using Metrics Watch: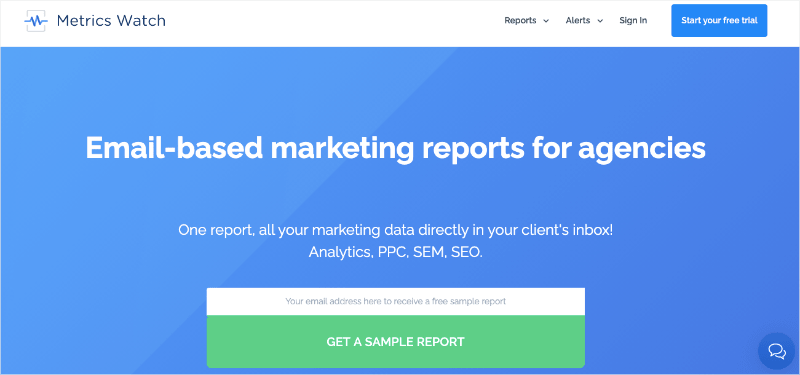 Metrics Watch is one of the best and most affordable marketing report builders around. It has a drag and drop report builder, so anyone can create professional and custom-branded reports in a matter of minutes.
Plus, you'll be able to compile KPIs from various sources, such as:
Google Analytics

Google Search Console

AdWords

Facebook (paid ads and organic posts)

Instagram (pad ads and organic posts)

LinkedIn (paid ads and organic posts)

And more…
Once you create your report, you'll be able to share it automatically on a daily, weekly, or monthly basis.
But the best part is that report sharing is the most frictionless process when compared to other report builders on the market.
That's because all the data you need to send goes directly to your recipient's inbox.
This is a BIG change from most report builders that send reports via PDF attachment or 3rd-party user dashboards. The former takes tons of organization, and the latter requires constant user role management.
With Metrics Watch, you send the data people need in a format they already know.
Plus, you can get started TOTALLY FREE with a 14-day trial (no credit card required). All you need to do is click below:
Start Your Free Trial Today!
And that's it! These have been 7 KPIs that you should track from your LinkedIn analytics.
We hope you enjoyed this post. If you did, you might want to check out the following resources:
These articles will have everything you need to improve your LinkedIn and general social media strategy as you start making better, smarter data-driven decisions.