Are you trying to find the best tool to monitor your keyword rankings and measure your SEO efforts?
By measuring your keyword ranking performance over time, you can identify which of your online content is performing well and what users are searching for to find you.
This lets you focus more time on what's working and less on what isn't.
94% of the most successful B2B businesses in 2021 used metrics to measure content performance compared to their less successful counterparts (only 60% did).
This shows the importance of tracking metrics and using them to influence your strategy if you want to maximize the chance of reaching your business goals.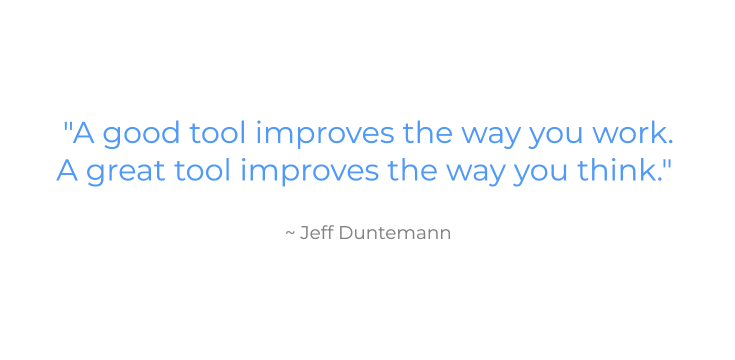 So what's the best way to accurately monitor your keyword rankings?
For that, you'll need the right keyword rank tracking tool.
That's why today we're looking at 7 of the best tools that you can use to monitor your keyword rankings to help you choose the right one to rise through the ranks.
So without further ado, let's dive in.
7 Best Tools to Monitor Keyword Rankings
1) Metrics Watch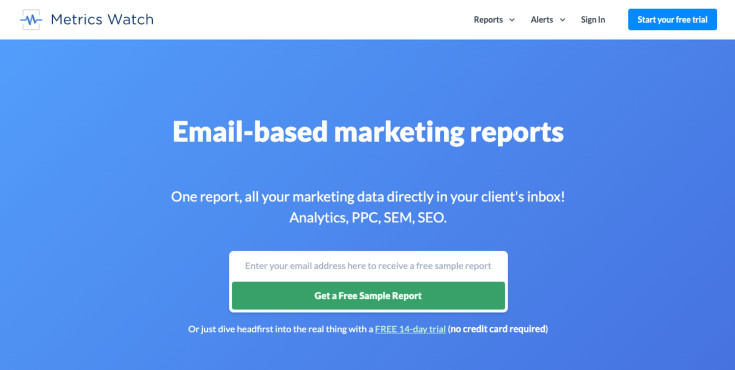 Metrics Watch lets you fully automate your SEO reporting process, by delivering your data directly to your recipient's inbox.
Unlike other email reporting tools, your report is displayed in the body of the email itself - meaning no pesky PDFs or requiring your team or clients to log into a 3rd party dashboard portal.
Insights are added automatically, so you can measure progress towards your goals and identify new SEO opportunities.
Create professional reports fast with a range of pre-made templates or make your own from scratch with a simple drag-and-drop builder.
Metrics Watch also lets you pull data from your other marketing channels to create comprehensive marketing reports, adding even more insight for your recipients:
Google Analytics

Google Search Console

Google Ads

Facebook

Instagram

Mailchimp

And more…
What's more, all plans feature white-label options so that you can add the branding and color schemes of your agency or business.
Pricing
Try Metrics Watch for 14-days, 100% risk-free (no credit card required).
Paid plans start at $29/mo.
Start Your Free Trial Today!
2) Semrush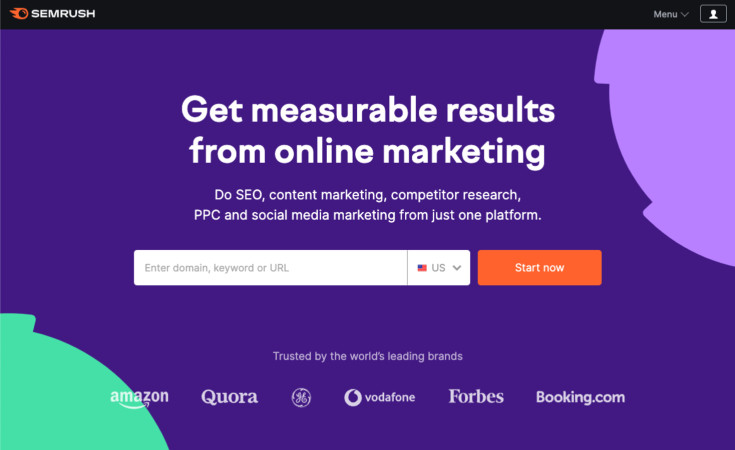 One of the leading SEO tools (and with good reason), Semrush offers a suite of 50+ tools and reports to tackle a range of digital marketing challenges, including; rank tracking, keyword research, on-page SEO, competitor analysis, content marketing, link building, and more.
Semrush makes tracking keyword rankings from multiple domains easy with their Projects feature - dashboards that can be shared with clients to view their data in their web browser at any time.
Our favorite feature is the ability to see the monthly search volume and difficulty rating for a keyword and measure it against your current keyword position. This makes targeting the right keywords easier, allowing you to target easier keywords (if needed) and identify opportunities to update content when your rank starts slipping.
Pros
Offers a wide range of SEO tools

Ability to perform on-page SEO audits easily

Powerful keyword research and competitor analysis tools to stay ahead of the competition

Built-in social media publishing tool to easily share your new content
Cons
The vast range of tools is both a blessing and a curse. New users may find the number of options overwhelming and the learning curve can be steep for some tools.
Try Semrush today!
Pricing
Paid plans start at $119.95/mo. Semrush offers a 7-day free trial of their Pro & Guru plans. They also offer a simple, free, limited access account so you can get a taste of what the tools can do before committing to a paid plan.
3) Google Search Console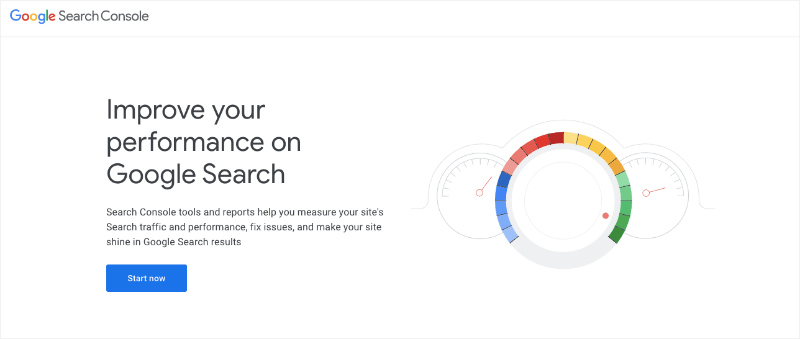 An awesome tool for those on a budget or just starting out - Google Search Console is free to use! It lets you track keyword rankings, identify your highest-traffic pages, measure click-through rates, and even see which search queries users are typing into Google to find you.
Pros
Connects with other Google tools, like Google Analytics

Identify technical issues on your website which could be hindering your SEO efforts

It's free
Cons
While great for beginners and those on a tight budget, Google Search Console is a basic SEO tool. If SEO is at the core of your digital marketing strategy, then you'll benefit much more from some of the other tools on this list that offer in-depth competitor analysis and keyword research tools.
Pricing
Free.
4) Ahrefs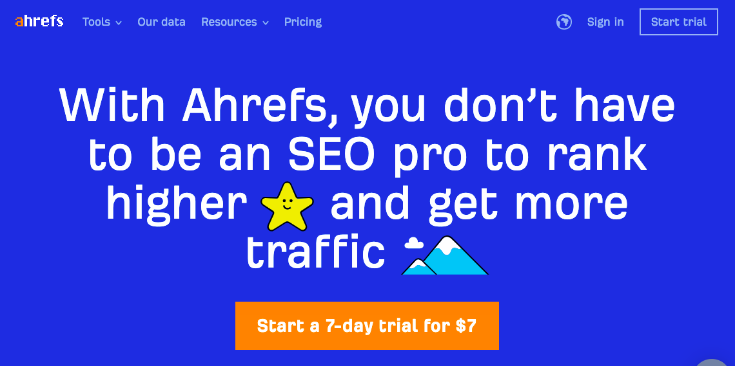 Another popular all-in-one SEO suite, Ahrefs offers 5 core cloud-based tools; Site Audit, Site Explorer, Keywords Explorer, Content Explorer, and Rank Tracker.
The Site Explorer tool allows you to analyze competitors' organic and paid results, so you can learn how they accomplished their goals and reverse engineer their strategy. Then you can track your efforts with the Rank Tracker.
Data is displayed via dashboards, which team members and/or clients can be given access to view on a web browser.
Pros
Variety of SEO tools + free learning materials

Filter and tags let you dive deep into your ranking data

Reverse engineer competitor's strategy
Cons
While it's a powerful tool, the price can be a deal-breaker for agencies sharing dashboards with multiple clients (as pricing is based on the number of users). Rank Tracker only updates weekly, but daily updates are available at an extra $100-250/mo.
Pricing
Paid plans range from $99-999/mo. Ahrefs offers a free Webmaster Tool which gives limited access to their Site Explorer and Site Audit features.
5) AccuRanker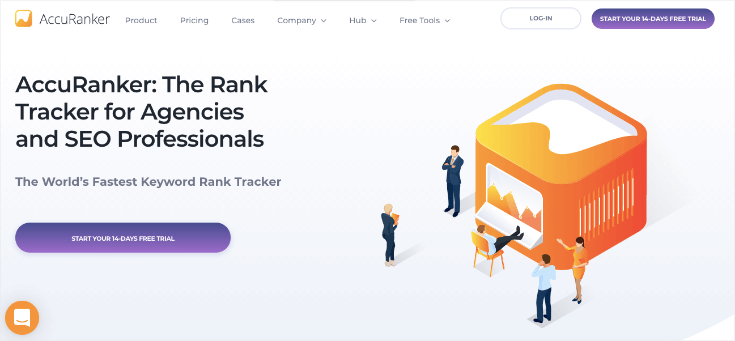 Advertising itself as the world's fastest and most accurate keyword rank tracker, AccuRanker hosts a variety of features for SEO optimization - most notably the ability to refresh keyword rankings on-demand for the most up-to-date data.
The Organic Site Explorer feature provides a visual overview of how your site's keywords are indexed and visualize your current competitors, changing as your content changes.
Pros
Various integrations to connect and share data across platforms

Historical insights help you target the right SERP elements

Filters and tagging features for advanced data segmentation

Unlimited users and domains
Cons
The cost of paid plans is dictated by the number of keywords you need to track. While not likely to be an issue for larger organizations, smaller ones may find the price increase to be too much as their SEO strategy scales.
Pricing
AccuRanker offers a 14-day free trial (no credit card required). Paid plans start at $109/mo.
6) Moz Pro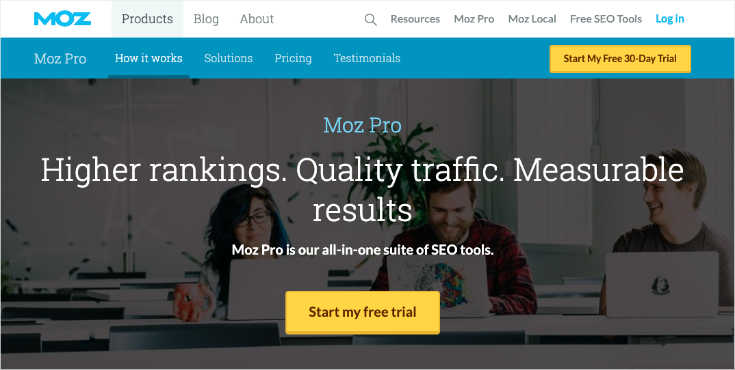 Offering a variety of free and premium cloud-based SEO tools, Moz Pro aims to help enterprises and SEO teams make their marketing smarter through rank tracking, site audits, and more.
You can also create custom reports that can be sent as a PDF attachment and schedule them to be sent automatically to your team or clients.
Moz also offers a range of free tools, including the Mozbar extension for Google Chrome which lets you see metrics of sites your visit to help scope out your competition.
Pros
Variety of SEO tools on one platform

Free MozBar tool

Provides useful recommendations for fixing on-site 'crawlability' issues

Free SEO education resources
Cons
Moz Pro is aimed more toward large enterprises and SEO teams. As a result, pricing can become expensive, so may not suit smaller agencies and organizations. Customization options are also quite limited for SEO reports.
Pricing
You can try Moz Pro free for 30 days. Paid plans start at $99/mo.
7) Serpstat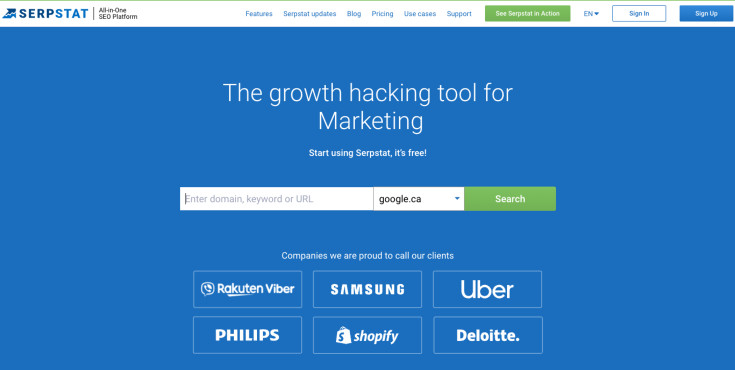 Serpstat is a growth hacking tool for maximizing your content marketing, SEO, and PPC efforts.
Global and local SERP tracking let you monitor your site's mobile and desktop keyword rank positions in real-time. SEO audit tools also let you find errors on your site and make recommendations on how to fix them to boost visibility on Google.
Data from Serpstat can be shared with colleagues and clients via PDF attachment.
Pros
Multiple SEO tools on one platform

Well designed user interface

Keyword databases for many countries
Cons
Their keyword database does not seem to be as big as Ahrefs or Semrush, but Serpstat is constantly improving its tool and is cheaper too, which could make it a better option for newer agencies or those on a tighter budget.
Pricing
Serpstat currently offers a 7-day free trial. Paid plans start at $69/mo.
Try Serpstat today!
Keyword Rank Tracking: Dashboards vs. Reports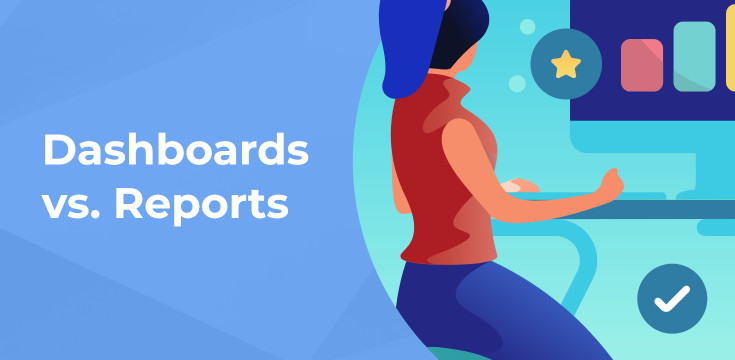 Most of the tools on this list offer similar features, so don't worry if you're still not sure which tool is right for you.
One key difference that may help you decide is how your keyword ranking data can be shared with a client or your team.
Some of these tools let you create password-protected, cloud-based dashboards. You can then invite users to log in and view their data by sharing a private URL.
Others allow you to email reports directly to clients as a PDF attachment.
Each organization has its own needs that may make dashboards or reports the best option for them. So when would you want to pick one over the other?
Dashboards typically let users view real-time data, which can be valuable for any business needing up-to-the-minute information to inform their decisions.
The downside, however, is that users need to remember to log in to the platform every time they want to see their data. Unfortunately, the reality is that busy schedules mean that this task often gets ignored and lets valuable data go to waste.
The other option is to send your keyword ranking reports by email, direct to the recipient.
But the problem with this method is that email reports are generally sent as PDF attachments that require users to download them before viewing them, adding another unnecessary layer of friction in the reporting process.
So, what's the best solution?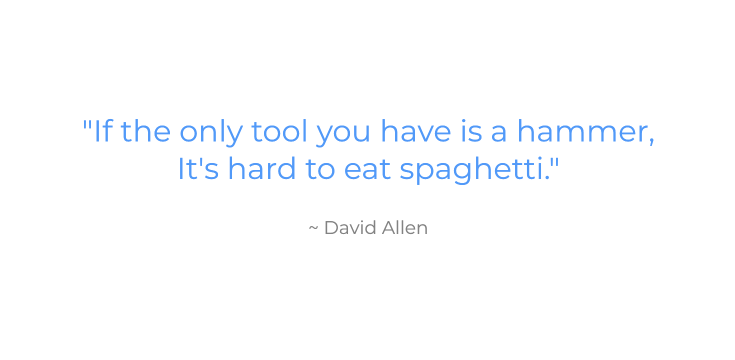 We believe that the goal of reporting is to deliver data as easily as possible so that marketers can make data-driven decisions to inform their marketing strategy and, ultimately, achieve their business goals.
That's why with Metrics Watch, you can skip the pesky PDFs and clunky dashboards and instead send your keyword rank reports directly to your recipient's inbox inside the body of the email itself!
This allows your team and clients to view their data on any device, at any time, using a method that they use in business every day already - email.
Want to start sending better reports?
Get your free sample report below and see how Metrics Watch can help make your reporting more effective today!
And that's it! We hope you've found this list of the 7 best tools to monitor keyword rankings useful. If you enjoyed this article then be sure to check out these other resources:
These additional resources have even more information and tips to improve your SEO reporting and help you meet your marketing goals.