Are you looking for an SEO report example to measure the results of your content marketing efforts?
By the end of 2021, the ROI of search engine optimization (SEO) content could be as high as 12.2x marketing spend of a business.
On top of that, Google had a market share of over 85% of the global search market, so it's clear to see that you should be optimizing your content for the search engine results page (SERP).
That's why today, we're going to show you how to build the perfect SEO report to track your efforts and help you identify opportunities and problems.
This will allow you to adjust your strategy accordingly and maximize the return on investment.
There are other types of SEO (mobile, app-store, eCommerce), but in this post, we are going to focus on SEO reports for your website and online content.
But first, let's take a quick look at what an SEO report is and what the benefits are of doing them regularly!
What is an SEO Report?
SEO reports track the performance of your online content and landing pages to measure their impact on a business.
Its main purpose is to track how many organic website visitors your efforts generate and what percentage of those visits result in conversions.
After all, if you are allocating resources like time and money into creating online content, you want to know that it's positively affecting your bottom line.
And the best way to do that is with a well-crafted SEO report.
Reports are typically performed weekly, monthly, quarterly, and annually, depending on the size of your business and how much effort is being put into this marketing channel.
There are many benefits of carrying out regular SEO performance reports, including:
Identify opportunities for new content

Identify your highest converting content

Diagnose flaws in your strategy

Diagnose technical errors on your website
Each of these benefits can help you optimize your content for conversions and increase your SEO ROI.
But which metrics should you track as key performance indicators (KPIs) to measure your progress?
Every business has its own specific goals, so we always recommend building your reports with those in mind. However, these top 7 KPIs are a great place to start for any SEO report.
Let's dive in!
SEO Report: Example KPIs
1. Organic Traffic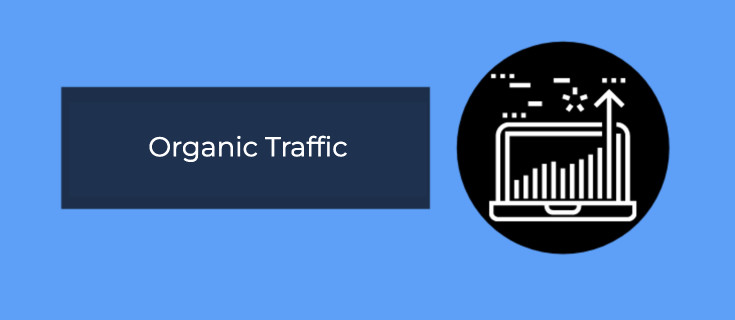 Organic traffic is the number of website visitors that land on your site after performing a query in a search engine.
If you see this number going up, it's generally a good indication that your SEO strategy is working.
However, it's important to qualify this metric further by seeing how much of that traffic is performing desirable actions after arriving at your site, such as signing up for a newsletter or making a purchase from an online store.
By setting yourself a monthly, quarterly, or annual goal for organic traffic growth, you can easily monitor whether or not you're on track to reaching your target.
2. New vs. Returning Users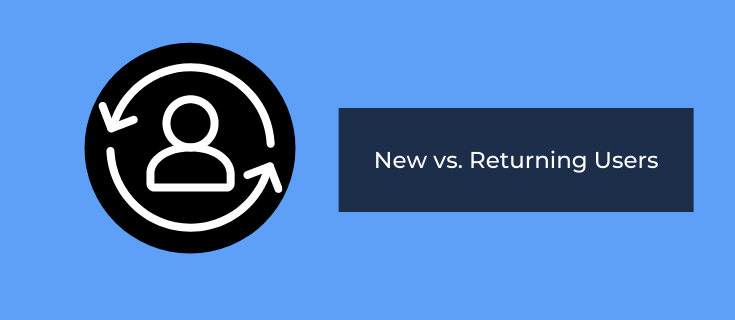 New vs. returning users is a useful form of audience segmentation. New users are the number of people that have never visited your site before. Returning users are those that have already visited your site.
This is an important metric to track because you'll want to strike a healthy balance between the two.
Engaging, well-written content will generally result in users coming back for more.
If you notice that only a small portion of users are returning each month then it could suggest that your content isn't meeting the search intent of users and it may be necessary to review your SEO content strategy.
On average, 68% of website visitors are new users. This can vary across industries and companies, but it's a useful benchmark that you can use to gauge your success.
3. Goals + Conversion Rates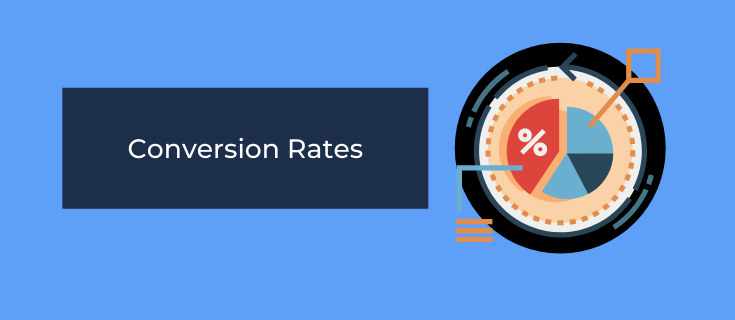 When it comes to creating organic SEO content, what most marketers want to know is whether their efforts are producing value for a business.
Tracking your goals and conversion rates is the easiest way to do that.
Using a tool like Google Analytics, you can create goals by defining what a valuable action on your website is.
This could be downloading an e-book or app, signing up for a newsletter, making an online purchase, or anything else you deem to be a goal for your website visitors.
Once your goals are set, you can start to track how many conversions each landing page or piece of content is generating for your business. This lets you see what's working and what isn't, so you can spend more time making the kind of content that converts.
4. Bounce Rates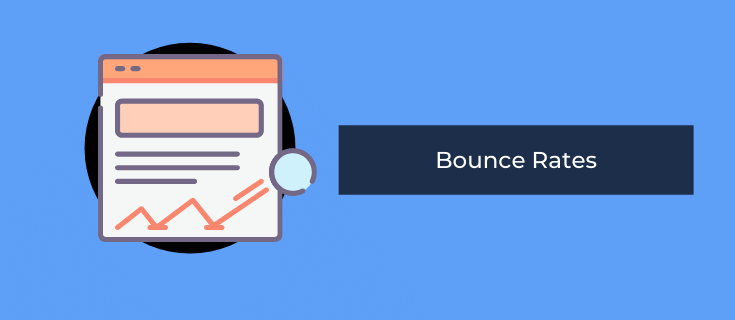 Bounce rate is the percentage of users that perform no additional actions after arriving on a web page.
This is a useful metric to track for many reasons. High bounce rates aren't always a bad thing, but they can be an indicator of:
Content not meeting users' search intent

Problems with navigation and user experience

Weak or no call to actions

Users exiting your site due to low loading page speeds
Some content will naturally have higher bounce rates than others (for example, government websites providing public information and blog articles).
To add more context to your bounce rates, we recommend pairing them with another metric like time spent on page or whatever makes sense to your situation.
For example, if your site publishes blog articles, you'll know that your content is meeting users' expectations if your bounce rate and time spent on page are high, since that means your readers are reading your content.
However, if your goal is to convert those same customers, then you might want to try adding a stronger call to action or experiment with the location of your CTA on the page.
5. Backlinks/Referrals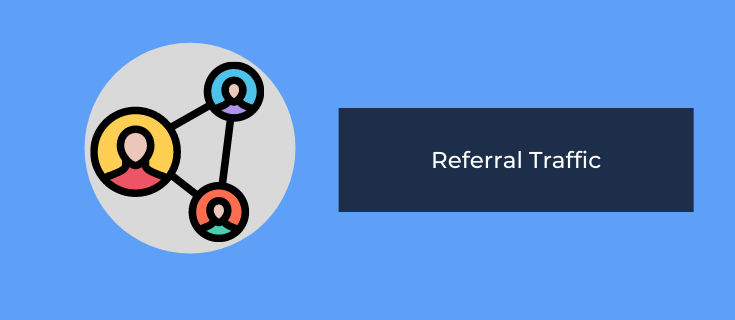 Backlinks show how many external sites contain links back to your content and landing pages.
This can be a good indicator that your content is of high quality and is meeting users' search expectations - if lots of websites are naturally linking to your content then it's usually a sign that you're doing something right!
Of course, there are other ways to achieve a high number of backlinks too. While some relevant link exchanges are ok, be careful of using black-hat link exchange services - these go against Google's T&Cs and could result in your site being black-listed, causing more harm than good.
6. Top Landing Pages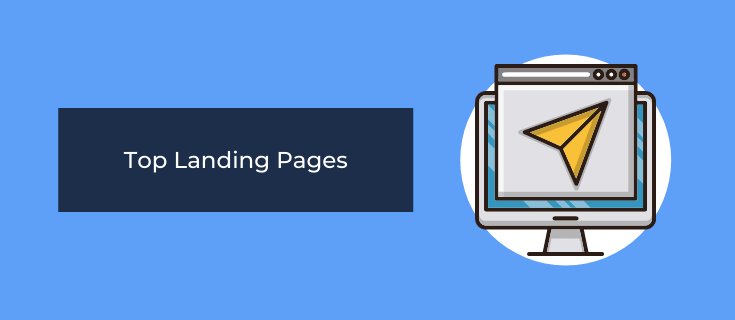 Top landing pages let your track which of your pages attract the most traffic.
It lets you see which of your content is resonating best with your audience, giving you valuable insight into their interests.
This data can then be used to influence your SEO content strategy, so you can publish more related content that will be more likely to perform well and continue to engage your audience.
7. Keyword Ranking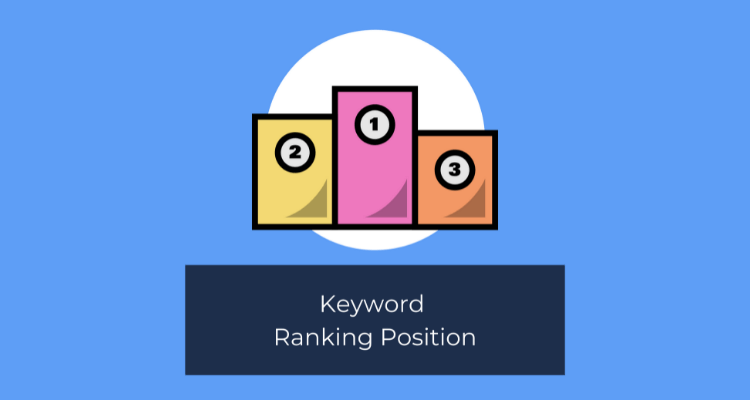 Keyword ranking is your content's average position on a search engine for the keyword or phrase that it is targeting.
SEO is a marathon, not a sprint - you can't expect every new piece of content to immediately rise to the top of the SERP. But as you continue to publish high-quality content and attract more visitors, you'll start to see more of your content ranking higher.
Tracking your keyword rankings lets you measure your progress over time.
If you notice that your rankings are going down, it could be an indicator that your content is no longer meeting the search expectations of users. Updating your content can rectify this and help you reclaim your rank again on the SERP.
How To Make the Perfect SEO Report
Remember: there is no one-size-fits-all SEO report.
The examples in this post can be used as a starting point, but it's important to choose the right KPIs for your unique business goals.
For example, businesses trying to drive customers to physical stores should consider including local SEO metrics from sources like Google My Business.
But choosing the right metrics to track is just half the battle.
To set yourself up for success, you need to make sure that you're team or clients can act on their data.
The best way to do this is to make it as easy as possible for them to incorporate SEO reporting into their busy schedules.
That's why we built Metrics Watch: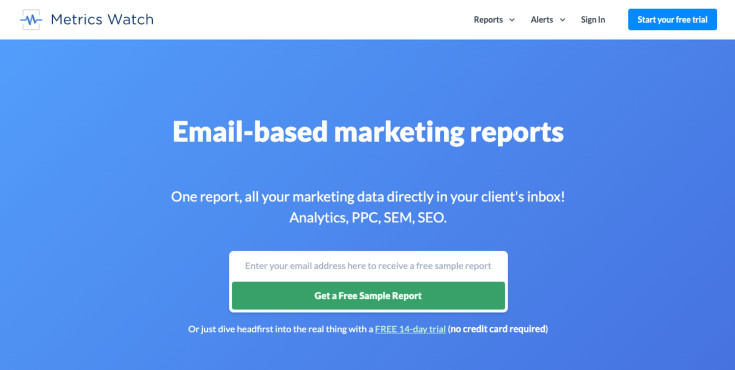 Metrics Watch lets you schedule SEO reports to be sent to your team or clients daily, weekly, or monthly.
You can create professional reports fast with a simple drag-and-drop builder (no coding experience needed). There is also a template library to help you save time, all of which are fully customizable to your needs.
But the best part is how the data is shared.
Unlike other tools that send reports as PDF attachments or require you to log into a 3rd-party dashboard to view your data, Metrics Watch displays your report in the actual body of the email itself!
Removing that extra layer of friction lets your recipients save time and easily incorporate SEO reporting into their busy schedules using a method they already know and use every day - email.
Metrics Watch connects with your favorite marketing channels, so you can create comprehensive reports to track how SEO is impacting your overall marketing strategy. Integrations include:
Google Analytics

Google Search Console

Google Ads

Facebook

Instagram

Mailchimp

And more…
Want to try it for yourself?
Start your free 14-day trial today (no credit card required) and see how Metrics Watch can help to improve your SEO reporting.
Start Your Free Trial Today!
And that's it for today! We hope you enjoyed this post and that the KPI examples will help you to build better SEO reports to achieve your business goals.
If you're looking to learn more about SEO reports, then be sure to check out these other articles:
These additional resources have even more tips and essential information to help you craft the perfect SEO report for your business.