Are you looking for different types of marketing reports that you can use to grow your business?
Understanding which of your marketing campaigns are working (and which ones aren't) will play a key role in the success or failure of your business.
That's why I've always emphasized the importance of creating detailed, accurate, and automated marketing reports. But not all reports are created equal, which begs the question, "What types of reports are there?:
That's exactly what we'll cover in today's post. We'll look at 6 types of marketing reports you can use to track your KPIs and scale your company today.
Ready to get started? Let's dive into the list!
6 Marketing Reports You'll Actually Use
1) PPC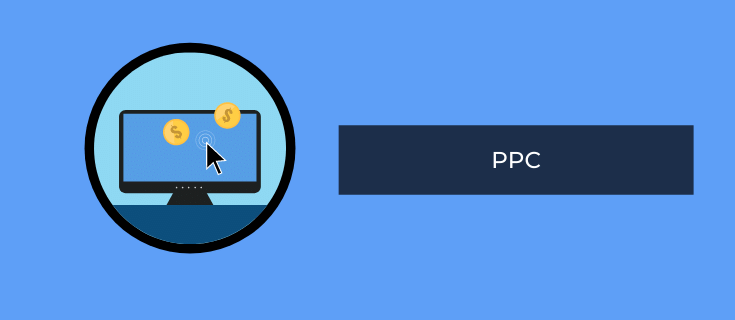 Keeping a careful eye on your PPC advertising is vital, and not only to see how your campaigns are performing.
The nature of PPC advertising means you'll need to track your spend and ROI to make sure you're targeting the correct keywords and seeing the results you want from your ad campaigns.
As well as the performance of your overall campaign, your PPC report should help you to monitor how people are responding to individual ads. That means you can optimize your ad copy to catch their attention and increase your click-through rate.
Of course, clicking on your ad is only one step on the journey. That's why we recommend including some metrics from your website in your PPC reports too.
That way, you can see how potential customers act once they reach your site. This helps you assess the effectiveness of your landing pages and test how well you are matching your website content to search intent.
Metrics to include in your PPC reports include:
Return on ad spend

Total cost

Average cost per click

Average cost per conversion

Click-through rate

Conversion rate

Bounce rate

Total revenue generated

Total leads generated
2) SEO
Your PPC report takes care of your paid advertising, but you'll also want to know how well your website is performing in organic searches.
An SEO report helps you to identify what you are doing well and where there is room for improvement. If you are investing time and money in your SEO, checking in on a regular basis is vital to know if that effort is paying off.
Your SEO report can also flag any potential technical issues, such as slow loading times, which might be affecting your position in the SERPs.
Metrics to include in your SEO report are:
Organic traffic

Most popular search queries

Top pages

External links

Average position

Page loading speed

Click-through rate

Bounce rate

Time on page

Session duration

Conversion rate
3) Social Media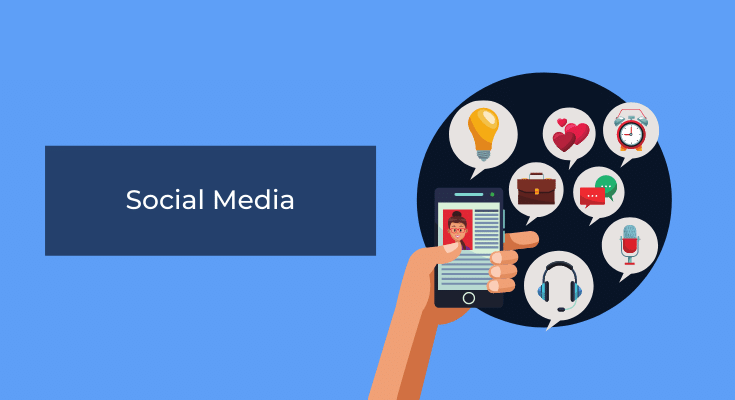 Social media continues to play an important role in building brand awareness and keeping customers engaged. Tracking your performance on these channels helps you make the most of your social media marketing.
While each social media platform has its own analytics, the best social media reports bring all the relevant data from these channels together in one place.
When you see everything together, you can compare your performance on each platform, optimize your content, and boost your ROI.
Your social media report should include figures relating to your organic posts as well as your paid advertising. But beware of vanity metrics when building these reports. Reach, impressions, and likes are less important than cost and revenue, so organize your report accordingly.
As with other aspects of digital marketing, don't forget to follow your social media click-throughs to see how visitors behave once they are on your website.
Examples of metrics to include in your social media reports are:
Follower growth rate

Engagement rate

Click-through rate

Cost-per-click

Conversion rate

Cost-per-conversion

ROI
4) Email Marketing
Email may not have the importance that it did a few years ago. But many brands still achieve a higher click-through rate and a higher ROI from email marketing than from social media. That makes email marketing an essential tool in your digital marketing kit.
The more you understand how your email campaigns perform, the better you can optimize future emails to engage your audience and drive revenue. Your email report should contain plenty of metrics to help you test new ideas and track their performance.
Examples include:
Open rate

Click-through rate

Bounce rate

Conversion rate

Leads generated

Revenue generated

Unsubscribe rate

Email list growth rate

Subscriber demographics
5) Website Performance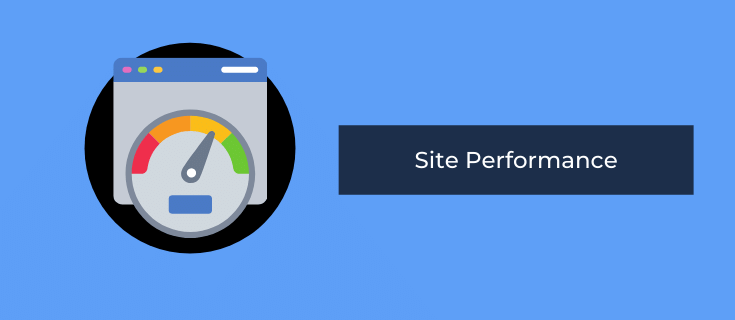 Your website is your digital storefront. Much of your other digital marketing will be aimed at getting people through to your website, so you can work on converting them to loyal customers.
It doesn't matter how brilliant your PPC or social media campaigns are if your website isn't holding up its end of the bargain. That means monitoring how your content performs by creating regular website reports is essential.
The good news is that there is plenty of data available to help you track your website KPIs. The bad news is that not all that data is relevant.
Google Analytics is an excellent tool for monitoring website performance. But the amount of information it provides can be both distracting and overwhelming. This is why we recommend scheduling custom reports instead of just going from your Google Analytics dashboard.
Choose the metrics you include based on your KPIs and business goals. Some you might consider are:
Users and sessions

New and returning users

Session source/medium

Organic vs paid traffic

Average session duration

Pages per session

Bounce rate

Goal conversion rate

Funnel conversion rate

Page load time

Mobile responsiveness
6) Daily / Weekly / Monthly / Quarterly
The reports discussed above all concentrate on one aspect of your digital marketing. They are useful when you want to dive deep into the performance of each type of marketing. But we all know that these channels don't work in isolation from each other.
People increasingly expect a cross-channel approach from the brands they interact with. And your reports should reflect that.
Whether you're reporting to clients or senior management, they'll also want to see a holistic overview of your digital marketing activities.
This is where regular marketing reports come in. They combine metrics from across your digital channels to give you a 360˚ picture of what's going on.
The metrics you include will depend on the frequency of your reporting and who will see it. Typically, your daily or weekly reports will focus on short-term changes and anything that needs your attention immediately.
Sudden spikes or dips in your web traffic, social media posts that have gone viral, an increase in negative comments – these are all things you want to know about quickly.
In contrast, monthly and quarterly reports are more strategic documents with a longer-term focus. These help you assess the overall trends in your digital marketing and plan your future campaigns accordingly.
Daily reports will usually only be seen by you or perhaps other members of the marketing team. Monthly and quarterly reports are shared with your clients or other teams.
Weekly reports come somewhere in the middle – new clients might want to see them at first, for example, while they're establishing trust in your expertise.
Choose your metrics based on the questions that matter to your organization and the people who are reading the report. That will usually mean a combination of the most important metrics we've listed under each of the different report types above.
And that's it for now! Need some help building any of the reports listed above?
Why not try out Metrics Watch 100% risk-free?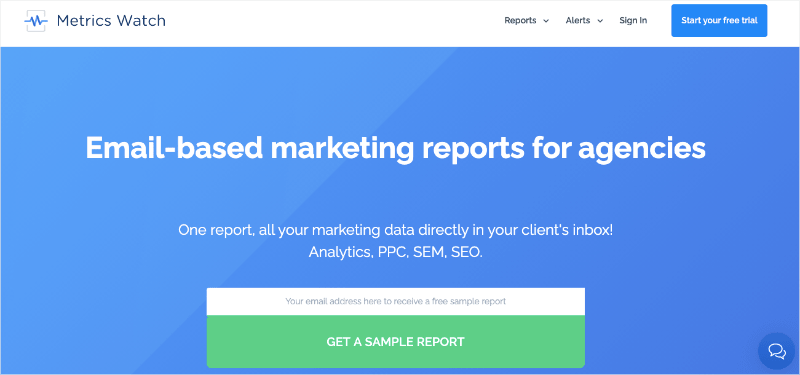 Metrics Watch is a report building tool that has a codeless drag and drop editor, so you don't need any technical skills to build reports in minutes.
And when you share reports with people on your team or with your clients, all the reports can be read from their inbox like a normal email.
That means no more messy PDFs to organize and no 3rd-party dashboards with user/role management. Instead, you send the right data to the right people, in a format they already know and love.
But again, why not see it for yourself? Click below to start your free trial (no credit card required):
Start Your Free Trial Now!
We hope you found this post helpful. If you did, you might be interested in the following articles:
Those resources will have everything you need to create smarter, data-driven marketing strategies.