Technology has made our lives undeniably simpler. Much of what we once needed to do manually can now be done automatically, efficiently.
Artificial Intelligence (AI) has dominated the world for some time. It aids in your day-to-day lives, from giving you optimized search engines to handling your business transactions.
Although the use of AI has significantly risen to encompass almost all industries, we're still yet to fully utilize its usage in online marketing and advertising.
This article will show you what artificial intelligence is and its impacts on online marketing and advertising.
Artificial Intelligence Explained
Artificial intelligence is a wide branch of computer science concerned with developing intelligent machines that can proficiently do tasks that generally require human intelligence.
AI may also refer to the goal of this branch, which are the systems with human-like thinking skills, such as the capacity for reasoning, uncovering meaning, generalizing, or learning from experience.
AI systems generally consume vast volumes of labeled training data, analyze that data for patterns and correlations, and then use these findings to forecast or predict possible consequences.
For example, an image recognition program can learn to recognize and describe items in photographs by examining millions of instances. In contrast, a chatbot with examples of text chats can learn to make realistic dialogues with people.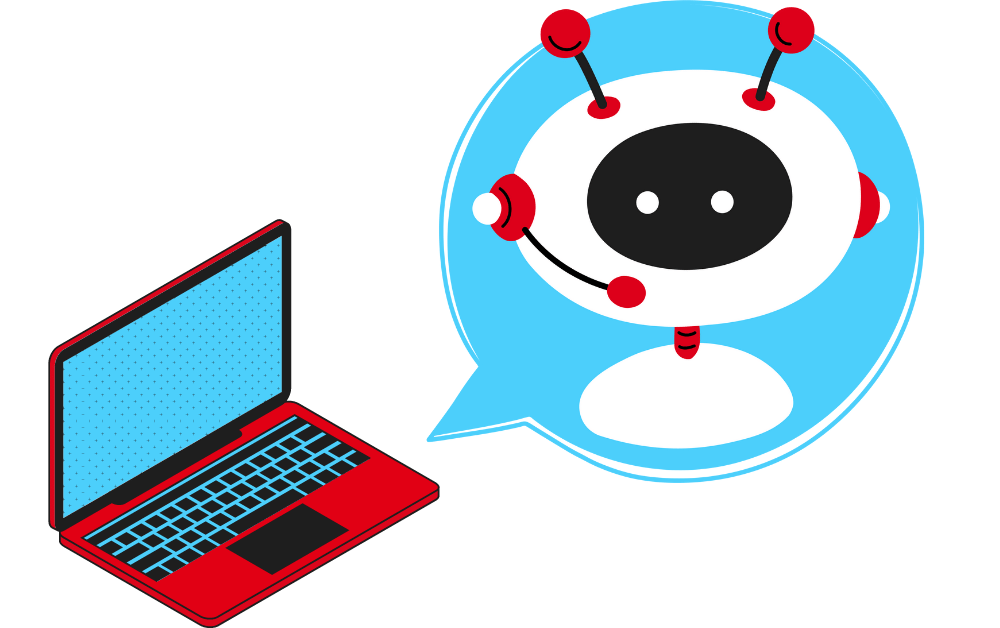 6 Benefits of Using AI in Digital Marketing
Now that you know what artificial intelligence is, let's discuss its impacts on online marketing and advertising.
This list is by no means exhaustive - new strides are being made every day to help digital marketers improve their brand's customer interactions, make better product recommendations, assist with content creation, and more.
But these are 6 benefits that digital marketers can achieve today by implementing AI into their marketing strategies.
1) Customer Behaviour is Now More Predictable
Targeting everyone that falls under your company's niche can cost you lots of resources, time, and effort. Fortunately, you can sift through an otherwise scattered audience using AI systems to identify prospects most likely to respond to your offer.
You'll need better and deeper analysis to discover convertible prospects from expensive Google advertising. An AI tool can use a statistics decision tree that defines marketing objectives and reviews past data.
Additionally, you may use AI and machine learning models to analyze client behavior, identify patterns, and develop digital marketing strategies based on them. Also, establish these models based on the objectives you wish to achieve from your marketing efforts, such as increased conversion rates, website traffic, or lead generation.
2) Customer Engagements are Analyzed Better
Measuring customer engagements is critical for determining what worked and didn't, especially since customer acquisition costs far outweigh customer retention costs. Using AI to track each campaign will provide better insights into which customer segments marketers should target.
AI tools can also provide insights by comparing old and new clients to teach you how to produce more regular customers. It also allows you to target their previous clients better and improve their experience. Furthermore, AI also delivers pertinent information about what each client wants and how to target them.
You may also track your audience's behavior and engage with them more effectively using AI. Examine consumer discussions in real-time and determine why people discuss them on different social media platforms. This will allow you to better target clients by utilizing effective activities for each audience.
3) Ads Can Now Target Specific Audiences
Prospect persuasion is a crucial aspect of focused marketing, but any marketing specialist will tell you how challenging it is to convince people you don't know. Fortunately, you will reach it by pairing AI with predictive consumer segmentation, your virtual assistants, or intelligent design for personalized customer experiences.
Traditional advertising has also become significantly less effective than marketing that targets people based on their general preferences. With the rise of AI, marketing specialists may use tailored data to predict whether shoppers will be interested in purchasing before asking them for cash or credit.
4) Marketing Can Now Be Automated
AI can also help you automate digital marketing while keeping your audience targeting. Automation and personalization via artificial intelligence are ideal combos that result in a high level of marketing personalization.
Your business can also gain the upper hand in getting clients – something every company needs in a fast-growing market. Through AI systems, you are now able to automate pay-per-click (PPC) ads, search engine marketing (SEM), SEO, conversion rates, social media marketing (SMM), and keyword research.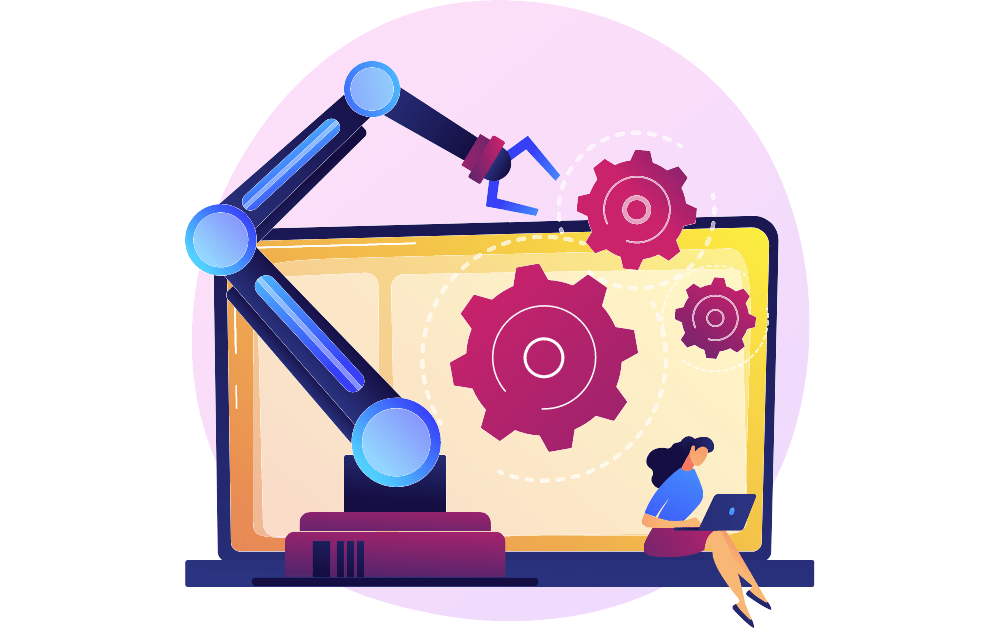 5) Customer Relationships are Now Better Fostered
AI is critical in customer relationship management since companies can now gain real-time insights into how their customers interact via various communication platforms.
AI can automatically assign concerns to the appropriate support group and then use statistical models to determine the optimal next step.
Also, add chatbots that feed on automated processes to your site to give customers a general idea of your services. This can be a cost-effective method of increasing the customer base.
You can monitor your site's user data to discover which are most likely to become regular customers. Viewing their preferences will show you what promos you can use to keep their brand loyalty.
Moreover, big companies such as Volvo have tried integrating AI with virtual reality. This allows customers to take a free "try-on" of a product, enabling customers to decide whether or not to buy a product. This results in enhanced sales and customer loyalty growth.
6) Marketing Contents are Optimized
The key to marketing and progress is to target the right consumers with the right message at the right time. The traditional way to achieve this is through evaluating macro-level statistics about your target market, such as income, age group, and education level, or by conducting market research to understand what picks the public's interest from a cultural and societal aspect.
If you want your message to be well-received, try to stratify the information you gathered and construct it into something easily digested by your audience– something that AI systems can easily accomplish.
Using AI, you will easily identify topics likely to attract your audience's attention by presenting content they love and understand.
Using AI in Your Digital Marketing Strategy
Artificial intelligence has undeniably given companies colossal productivity and efficiency boosts in different areas, particularly marketing.
You can now reach an unprecedented number of target audiences using AI tools that help categorize what's hot and what's not, giving your brand the attention it deserves.
As we've seen from the list above, the benefits of AI are clear - automating processes that previously had to be done manually saves time and money.
But when implementing AI into your own advertising strategies and digital marketing campaigns, it's important to track the results and measure the impact on your business.
The best way to do this is with an automated reporting tool. This way you can track all your key marketing data to see what's working and what isn't, allowing you to allocate more of your budget to the things that are generating value and profit for your brand.
And for that, there's no better tool than Metrics Watch: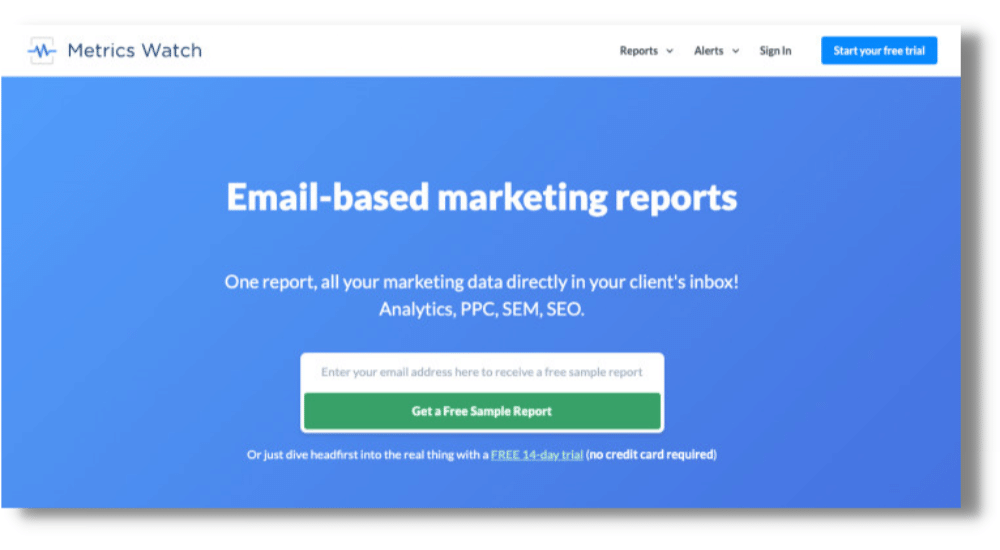 Metrics Watch lets you create email-based reports by pulling data from all your favorite marketing channels, including:
Google Analytics

Google Search Console

Google Ads

Facebook

Instagram

Mailchimp

And more...
Build professional marketing reports fast with a simple drag-and-drop editor, then schedule them to be delivered to meet your needs; daily, weekly, or monthly.
Reports are delivered directly to your recipient's inbox, so they never miss a beat!
Graphs and charts help add visual context and bring your data to life to create reports that are easy to read and more actionable as a result.
But the best part is HOW data is shared...
Metrics Watch displays your reports in the body of the email itself, meaning your marketing team or clients can view professional marketing reports without the need to log in to 3rd-party dashboards or download PDF attachments.
Instead, they can reliably access their key marketing data on any device, using a format that's already integrated into their daily routine: email.
Want to try it for yourself?
Click here to start your free 14-day trial of Metrics Watch today! No credit card required.
Start your free trial
And that's it! This has been 6 benefits of using artificial intelligence (AI) in digital marketing strategies.
We hope this has given you some ideas of how AI can enhance your customer service experience, predict future behavior, and better market to potential customers through interactive content and personalized experiences.
If you enjoyed this post, then be sure to check out these other articles:
These additional resources have even more tips to help savvy marketers like you improve their workflow and develop more effective digital strategies.
Author Bio:
Oliver Morris is an AI and tech writer at Plat.AI. He has previously worked for a tech startup and consulted with data scientists on the latest AI tools to improve communication and media.
Connect with: Oliver Morris on LinkedIn.