AgencyAnalytics vs Semrush vs Metrics Watch - which one is best? When it comes to deciding on a marketing report tool for your agency, the choice isn't always so clear.
These tools have similar features tailored to solving specific solutions, so it isn't always easy to know which is better suited for you.
However, there are some key differences between them, and today we're going to take a closer look at what those are to help you pick the right tool that meets your needs.
For each platform, we'll give you a brief overview then assess their:
Key features

Price

White-label options for agencies
Then we'll consider the pros and cons of all three to help you pick the right marketing tool to meet your agency's specific requirements.
Let's get started.
What is AgencyAnalytics?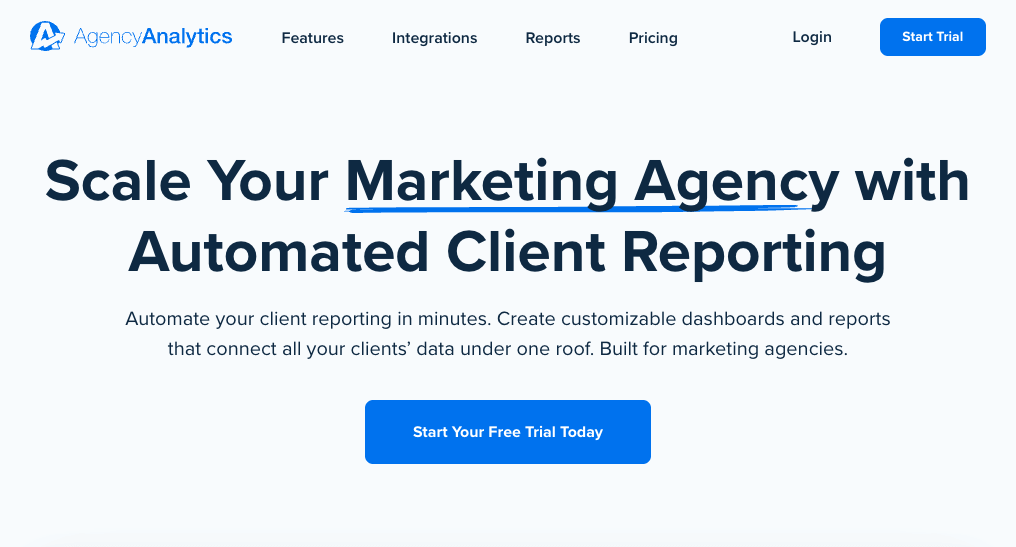 Built specifically with marketing agencies in mind, AgencyAnalytics markets itself as an all-in-one report automation tool that allows you to create custom dashboards for your clients to view their data.
Dashboard reporting allows clients to log in and view real-time data in a pre-configured layout of widgets displaying graphs, charts, single metrics, and more. AgencyAnalytics integrates with 60+ marketing channels (including Shopify, Woo Commerce, Pinterest, Facebook & many other popular data streams) to create comprehensive reports.
If you require SEO site audit and keyword rank tracking features for your clients, they offer these as premium add-ons for any plan.
Pricing:
The cost of using AgencyAnalytics will be dictated by the number of clients you have and the number of add-ons you require. The base price of each plan is charged per client campaign, which they define as 'representing a client (their website and integrations)'.
Pricing starts at $10/month (per client) with the Freelancer plan, aimed at small businesses who need basic reporting options. You'll gain access to their library of dashboard and report templates, login access for 5 members of staff, but be limited to 1 dashboard per client.
The upgraded Agency plan comes in at $15/mo (per client) and offers white-label options, the ability to add custom metrics, and unlimited dashboards for each client.
Custom Enterprise plans are also available and come with additional benefits such as API access and a dedicated account manager, but you need to get in touch with them directly for a quote.
Both of their SEO add-ons - Rank Tracker and Site Auditor - cost an extra $10/month each per 100 keywords and per 1,000 page crawls, respectively.
White Label Options:
White-label options are not available on their Freelance plan. Agencies looking for this will need to sign up for either the Agency or Enterprise plan. With AgencyAnalytics' white-label features, you can:
Upload specific logos for each dashboard

Customize color schemes

Host dashboards with a custom URL

Give clients access to their mobile app
If you're new to the world of white-label tools and want to learn more about their benefits, then check out our other post about the Top 10 White Label Marketing Tools for Agencies in 2022.
What is Semrush?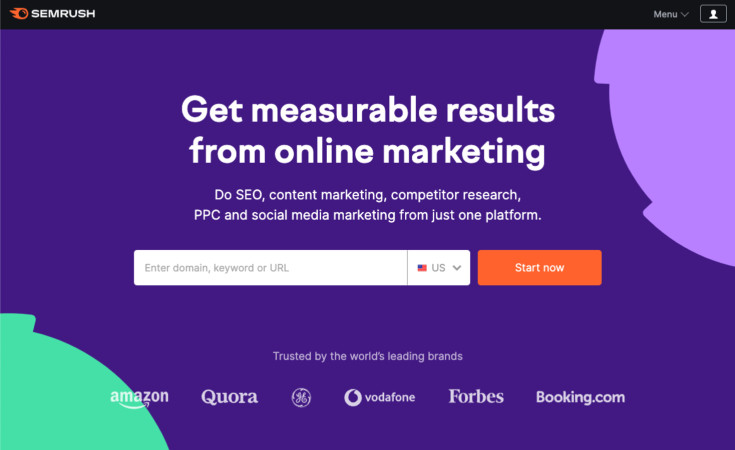 Semrush is an award-winning platform featuring over 50+ tools and reports to solve your digital marketing problems, featuring; keyword research, on-page & technical SEO, rank tracking, competitor analysis, social media management, backlink analysis, & more.
It lets website owners dive deep into their online content's performance, identify opportunities for improvement, and create a data-driven content marketing strategy.
Social media management tools are also included for easily sharing new content across your social media channels.
Semrush also offers an Agency Growth Kit, designed to help agencies generate new leads, strengthen their brand through Semrush agency certification, automate client reporting, and more.
Pricing:
Premium plans start at $120/mo for the basic Pro account, aimed at small in-house teams and freelancers with a small number of clients.
However, depending on the number of tools and reports required, most agencies will need either the Guru plan ($230/mo) or Business plan ($450/mo).
You can add the Agency Growth Kit to any premium plan for an extra $100/mo.
Semrush offers a free plan that lets you use a lot of tools. Viewable data is limited, but it's enough to give you an idea of the platform's capabilities. They also offer a 7-day money-back guarantee on all their plans, so you can get a better taste of whether it will meet your needs before committing.
White Label Options:
Not currently available - but according to their website, white-label options are coming soon to their Agency Growth Kit that will allow users to send customized marketing reports to clients.
What is Metrics Watch?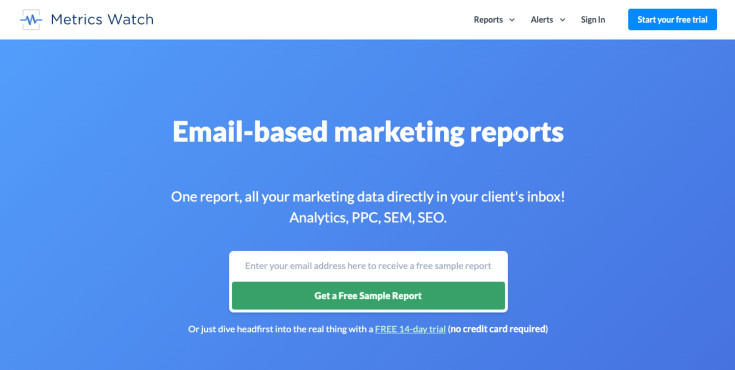 Built to achieve seamless reporting, Metrics Watch is the only tool that allows you to share marketing reports with clients directly in the body of the email. Clients don't need to download PDFs or log into 3rd-party dashboards to view their data. They view everything in the body of the email, wherever they are.
Metrics Watch lets you combine data from multiple marketing channels to build comprehensive marketing reports. Integrations include:
Google Analytics

Google Search Console

Google Adwords

Facebook

Instagram

LinkedIn

Mailchimp

& more
Their easy-to-use drag & drop builder allows you to create professional marketing reports fast and visualize data with graphs, charts, single metrics, and more. They also have a library of pre-made templates to choose from if you don't want to build reports from scratch.
Reports can be scheduled to be sent daily, weekly, or monthly for clients to easily view their data in a way that is an already established part of their routine - by email.
Metrics Watch also offers a real-time alerts service for those needing instant reports on any significant changes in metrics, such as informing e-commerce clients if there's a bug in their checkout flow.
Pricing:
Pricing is dictated by how many reports you need. A report is defined as 1 configured report, which can be sent as many times per month as you like.
Paid plans begin at $29/mo for the Starter plan, but most growing agencies will probably require either the Pro or Premium plans, increasing the number of reports per month to 10 ($50/mo) or 25 ($100/mo) respectively.
You can try any Metrics Watch plan free for 14-days (no credit card required).
Custom Enterprise plans are also available for those with larger requirements and come with additional features including API access, free custom email domain, and fully custom report design. Get in touch directly for a quote.
White Label Options:
Full white-label customization is a standard feature for all accounts. Users can incorporate their own branding to customize reports in the following ways:
Add your organization's logo

Customize color scheme of reports

Include a custom reply-to email address
Agencies dealing with international clients can also configure reports to match local data formatting (such as the way digitals are separated) for even more personalization.
AgencyAnalytics vs. Semrush vs. Metrics Watch: Which is Best?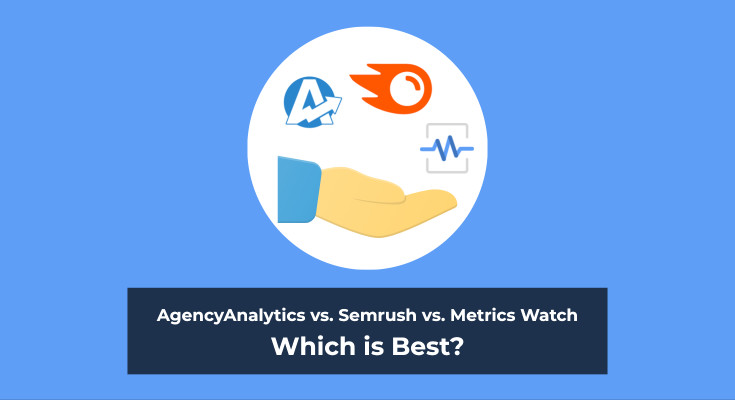 When it comes to reporting, there's no one tool that acts as a "silver bullet". The truth is that every agency has its own roster of unique clients, each with its own needs. So it's your task to pick the right tool for the job to meet those needs.
So which is best for you: AgencyAnalytics? Semrush? Or Metrics Watch?
If your clients need real-time access to monitor their data and have the resources to act on that data immediately, then AgencyAnalytics could be the right tool for you. The fact that it would allow you to provide basic SEO solutions is a nice bonus.
That said, if your clients require in-depth SEO analysis and detailed audits to help them improve the performance of their website and online content, then Semrush has a lot to offer in that domain. For content marketing, you'll find all the tools you need to keep your clients on the right track with Semrush.
For clients that prefer to receive marketing reports direct to their email inbox then Metrics Watch could be what you're looking for. Most people don't have the time to keep logging into dashboards to check their data, or have the resources to act on that data every day. Making sure that their reports arrive at intervals when they can is a great way to ensure that necessary actions are taken.
If white-label features are a part of your criteria, then you'll be looking at either Metrics Watch or AgencyAnalytics (as Semrush doesn't have these options yet). Then you just have to decide whether your clients would benefit more from receiving data directly to their inbox or requiring to log into a 3rd-party dashboard.
The Key to Building Better Reports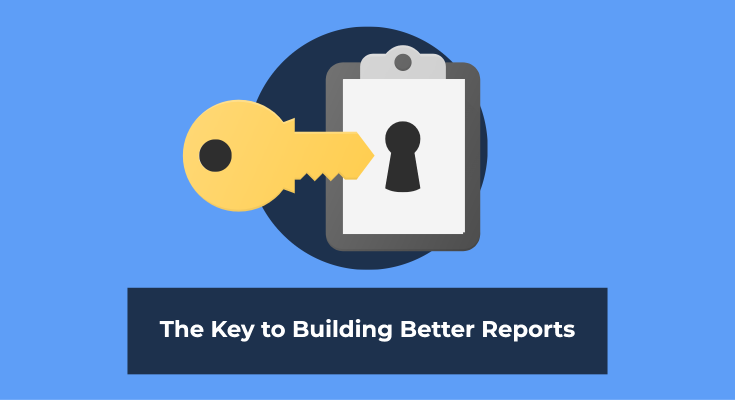 The biggest hurdle with client reporting is getting recipients to actually view their reports.
This seems trivial at first, but as you know, people are busy. So when they're required to log into external dashboards every time they wish to view their data, what often happens is that they stop doing it. This is due to the unnecessary layer of friction.
As a result, this can affect client retention rates. If they're not looking at their data, then they're not acting on their data and therefore aren't benefiting from your reports. So when it comes to contract renewals, there's a high chance that they'll be looking elsewhere to meet their reporting needs.
The best way to avoid this and maximize the chance of client retention is to ensure that the process is as streamlined as possible for them.
So that's a priority for your agency, there's no better tool than Metrics Watch:
Or just dive headfirst into the real thing with a FREE 14-day trial (no credit card required)
Build comprehensive marketing reports that are delivered directly to your client's inbox. No PDFs to download and no 3rd party dashboards to log into - just the data they need, when they need it.
Ready to see it in action for yourself?
Try Metrics Watch free for 14-days (no credit card required, risk-free) and start building better reports today!
Start Your Free Trial Today!
And that's all for today! This has been our overview of AgencyAnalytics vs Semrush vs Metrics Watch to meet your agency's needs. If you enjoyed this post then be sure to check out these other resources:
These articles contain everything you need to help you pick the perfect tool for your agency and gain more clients.