Are you looking for an Instagram analytics report template that will help you (or your clients) get better results from your social media marketing efforts?
Contrary to what some other resources might say, you don't need to pay for specific to create effective and actionable Instagram reports.
In this article, we're going to show you how you can build your own using only free tools.
We'll cover:
We'll also give you our free Instagram reporting template to help you save time and start making better reports today!
Let's get started.
What is an Instagram Analytics Report?
An Instagram analytics report is a snapshot of the performance of your profile over a given period. You can use it to find out:
Which posts perform best

Which hashtags work best

Which type of audience engages most with your brand
Reports can be configured to track organic and/or paid results to meet your specific needs.
Competitor analysis can also be included to keep track of your competitor, keep up with industry trends, and serve as inspiration for your own content.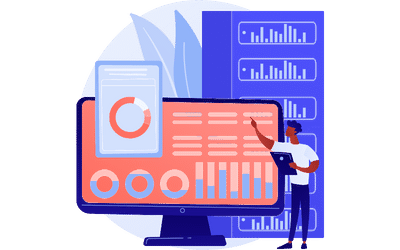 How to make an Instagram analytics report
Several tools allow you to generate Instagram analytics reports. Some, like Metrics Watch, require paid subscriptions, while others are completely free (often with limited capabilities).
If you want to make yours for free, we suggest tracking your data on a spreadsheet with Google Sheets or Microsoft Excel.
Building reports manually isn't without its downsides, however.
It's more time-consuming than using an automated tool, not to mention the increased risk of inaccurate data due to human error. That said, if it's your only option then you need to be able to make the best of what you have!
What You'll Need
To build your ultimate Instagram report, you'll need access to the following data sources:
Instagram Insights

Google Analytics

Facebook Ads Manager
These tools are all free, so anyone can use this template (whether you're building reports manually or using automated reporting software).
If you're making reports manually, we recommend you use a spreadsheet tool like Google Sheets to track your data.
Now let's make sure you know to access your Instagram analytics for adding data to your reports.
Where to find your Instagram analytics
We're going to show you how to combine data from Instagram Insights and Google Analytics to create a truly comprehensive report.
First, let's make sure you know how to find the metrics you need.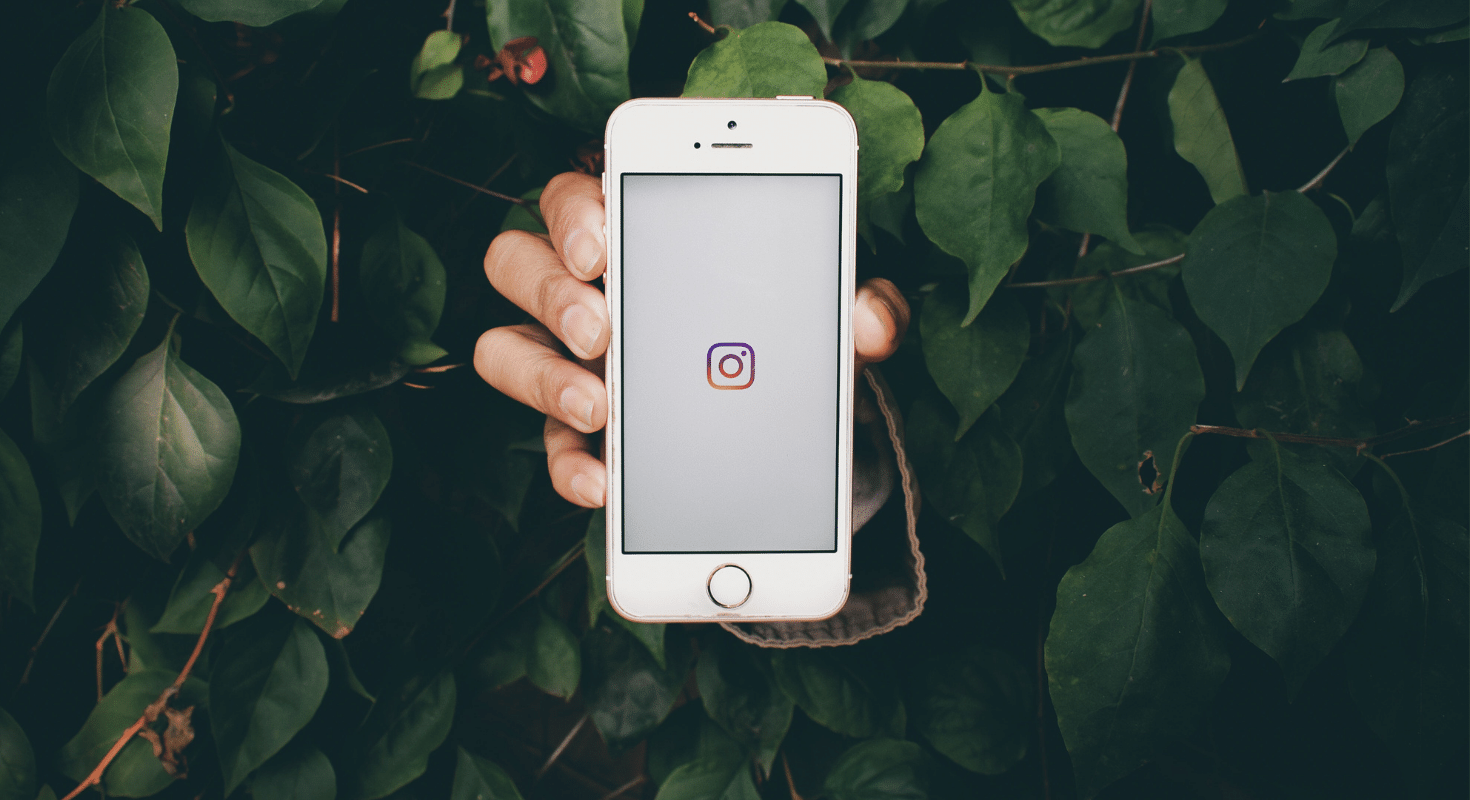 Instagram Insights
Insights is Instagram's native analytics tool. To access it, you'll need to have a business or creator account.
To view Insights for your account using the Instagram app:
1. Go to your profile.
2. Click on Insights.
You can then choose the metrics you wish to see by tapping them underneath the Overview section: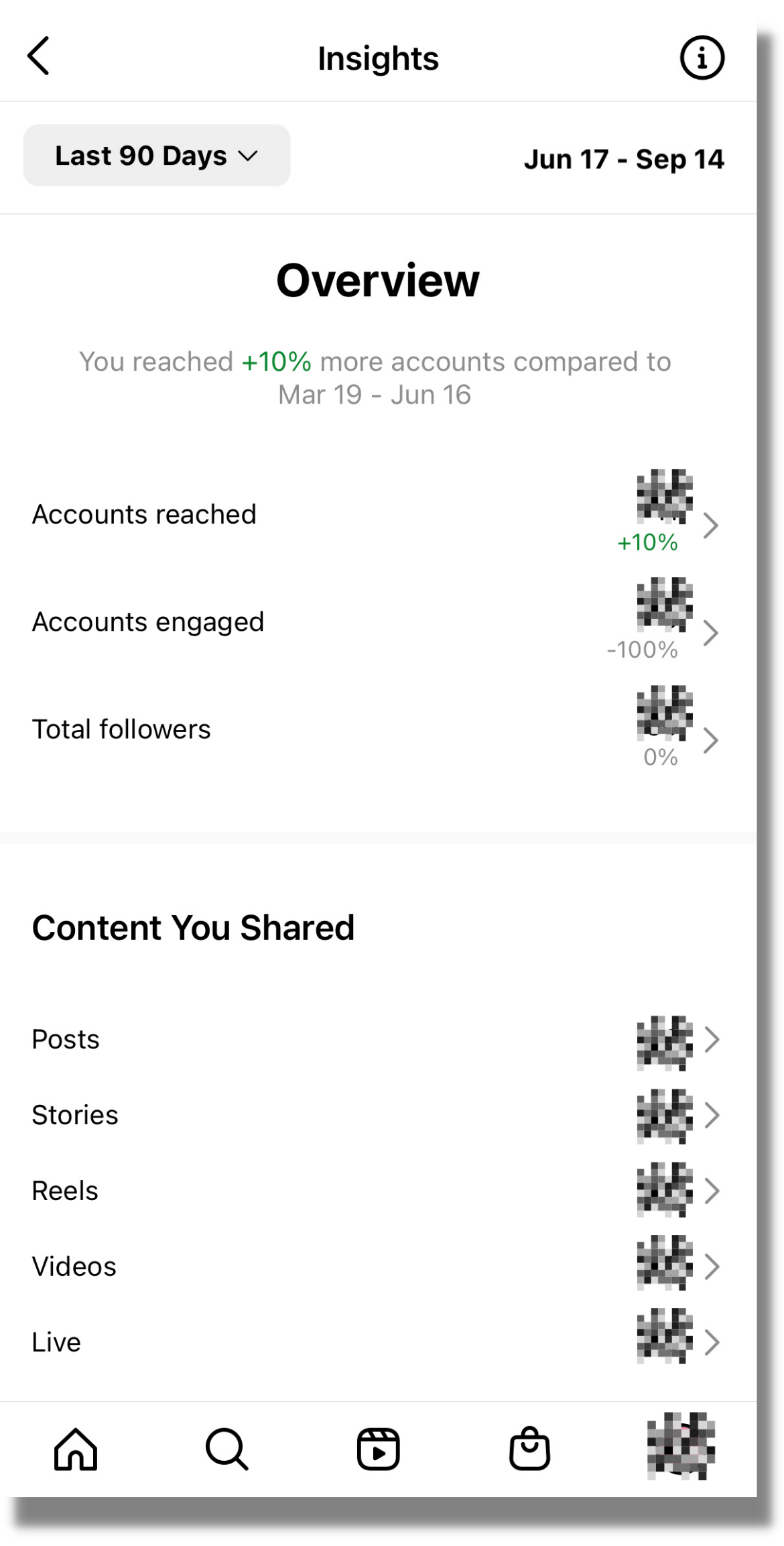 You can also see the performance of your Instagram Stories here too under the Content You Shared section - just choose the desired story and swipe up to view your data.
While Instagram stories only last for 24 hours, you'll be able to view your data here for 7 days.
To view insights for specific posts, go to your profile, tap on a post, then tap View Insights below the image or video: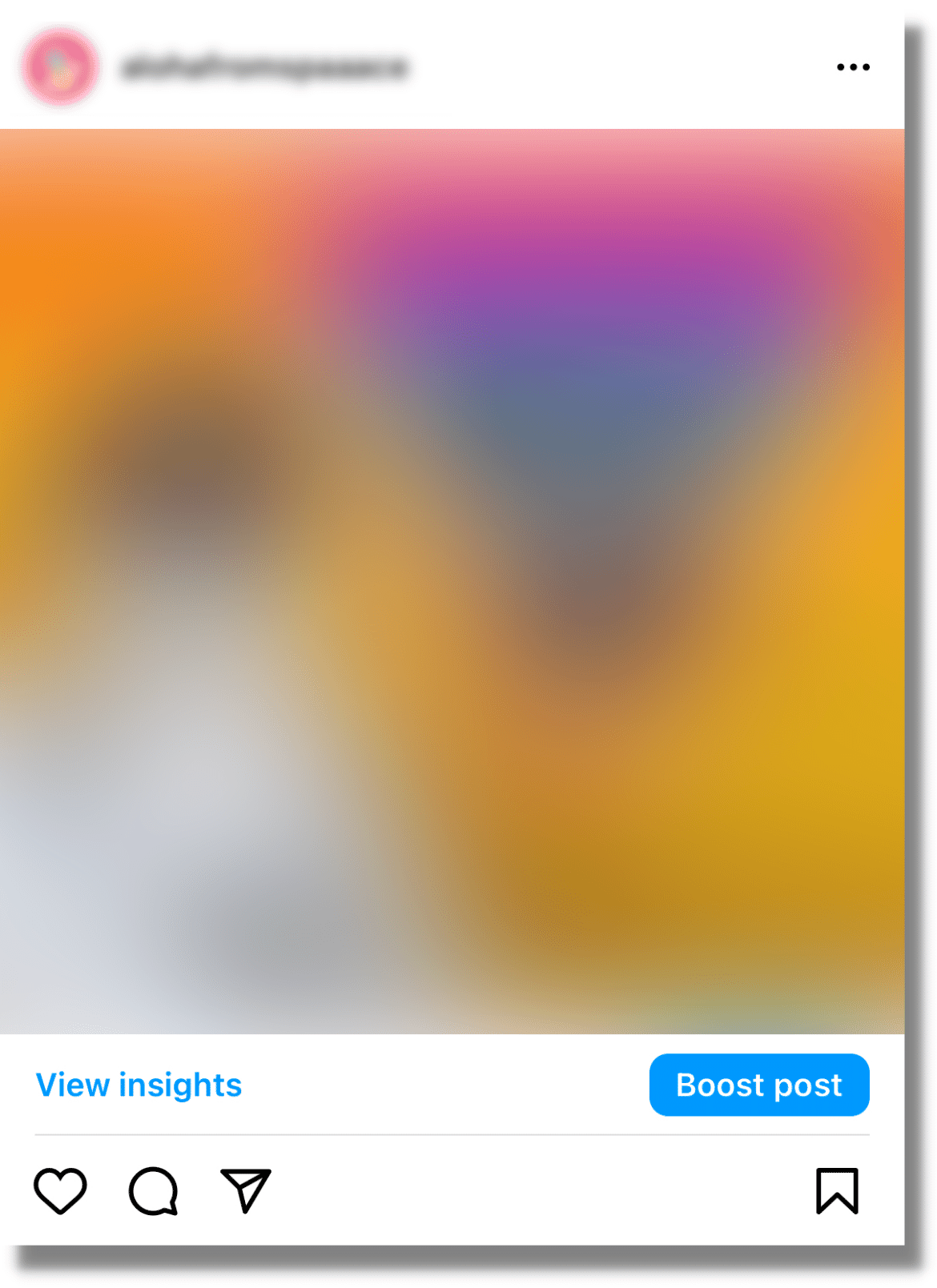 For paid campaigns, you'll need to use Facebook Ads Manager to view your key metrics.
Google Analytics
Google Analytics is a free dashboard tool that measures website performance. It lets you see who visits your site, how they got there, and what they do while they're on it.

If you don't already have Google Analytics (or another website analytics tool) set up, then you're missing out on valuable marketing data.
By setting up custom conversion goals (such as store purchases or signups), Google Analytics can apply a filter to your website traffic to show how your Instagram marketing efforts are contributing to your overall marketing strategy.
Do you need an Instagram analytics report template?
Report templates are a double-edged sword.
For new marketers or those unfamiliar with a platform but who want to measure progress, templates can be a helpful starting point to see what popular metrics are being used by other businesses.
But over time, you'll want to customize your reports to meet your specific business needs and goal.
All too often we see marketers choose a template, then just set it and forget it.
Big mistake.
The problem with this is that templates will inevitably contain some metrics that aren't relevant to you. Those that don't adapt will only end up with confusing and (quite frankly) useless reports.
We'll give you our free Instagram analytics report template, but we'll do you one better...
After explaining the KPIs on the template (and why they matter), we'll then share some bonus tips to help you to create effective reports for any purpose.
Now we'll take at the Instagram metrics you should be tracking and why they make for effective key performance indicators (KPIs).
Instagram Analytics Report Template: 5 KPIs To Measure Success
Before we get started, make sure that you get your free Instagram analytics report template below, so that you can follow along with these KPIs.
Ready?
Let's dive into the list!
1) Reach growth rate
Reach tells you how many people are viewing your content.
Now, you might be wondering why we're not tracking impressions here - that's because impressions measure how many times your content is viewed, even if by the same person.
For example, if your post was viewed twice by one person then you'd have a reach of 1, but 2 impressions.
So when it comes down to reach vs. impressions for measuring your content's visibility, reach is a more accurate metric to track. It helps you identify the best time of day to post to maximize the chances of generating engagement and audience growth.
But tracking total reach alone doesn't tell the whole story.
To do that, you need your reach growth rate. This helps to avoid reach being used as a vanity metric and instead use it to set clear targets and efficiently measure progress over time.
For example, let's say that your reach is increasing steadily by 200 each month.
At first glance, this might seem impressive, but it's impossible to know without context, such as the total number of followers, frequency of posting, etc.
Reach growth rate solves this by showing you clearly, as a percentage, how many new users are viewing your content each month.
To calculate your reach growth rate, simply subtract X (last period's reach) from Y (this period's reach), then divide the result by X and multiply it by 100. The result is the increase as a percentage.
Alternatively, if you're using a tool like Metrics Watch to automate your marketing reports, this is done for you automatically (shown as Change below):

2) Follower growth rate
Follower growth is a useful metric for measuring the success of your Instagram campaigns and content strategy.
More followers = more reach, which means more potential leads and increased brand awareness.
As with reach, just looking at the number of followers doesn't offer much insight.
You need context.
Is 50 new followers a week good? For accounts starting with 100 followers, you bet! But for a more established page with 10,000 followers... not so much.
Tracking your follower growth rate allows you to set a clear goal as a percentage that scales as your follower count rises. This lets you see when your tactics are working so that you can keep doing the things that are producing results.
To calculate this, just follow the same formula to calculate your reach growth rate (replacing each period's reach figures with the number of followers). Or you can use a tool like Metrics Watch to do it automatically:

3) Engagement
Engagement refers to any time someone likes, comments on, saves, or shares a post.
This metric is particularly useful for measuring the progress of brand awareness campaigns where the goal is to clear - to catch (and ideally retain) people's attention.
Typically high engagement rates are a good sign that your content is resonating well with your target audience, but make sure you read the comments as sometimes posts get attention for the wrong reasons, such as funny typos and poor/unfortunate design choices.
There are 2 ways to calculate your engagement rate.
Engagement rate:
Divide the total number of engagements by the number of followers. Multiple by 100.The result is your engagement rate as a percentage.
Keep in mind that not all engagements come from followers. This method can be useful for companies that can predict how many followers are likely to become leads, but you might benefit more from the next method:
Engagement on reach:
Divide the total number of engagements by your reach. Multiple by 100.The result is your engagement on reach as a percentage.
If that sounds too tedious to do regularly, then you can use an automated reporting tool like Metrics Watch which automatically adds insights, making it easy to track your progress:
Identifying which types of content generate the most engagement helps you better understand your audience's likes and dislikes so that you can refine your Instagram strategy.
4) Website traffic + goal conversion rates
Increasing reach, followers, and engagement are all great for brand awareness and community building, but you need to be able to measure the impact of your Instagram efforts on your overall marketing strategy.
One of the best ways to do this is by tracking how much website traffic is coming from Instagram and (more importantly) how many of those visitors are converting.
This is where Google Analytics comes in.
By setting specific conversion goals (such as newsletter signups, website purchases, app downloads, etc.) and filtering traffic by Source/Medium, you can see how your Instagram strategy is affecting your bottom line: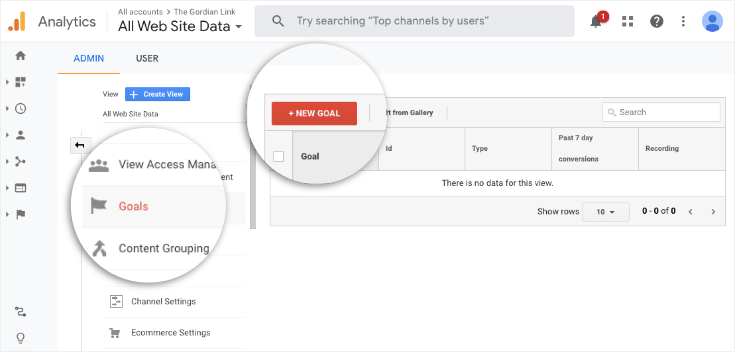 If you want to make this kind of data easier to digest in your social media reports, you can present it visually using graphs and charts: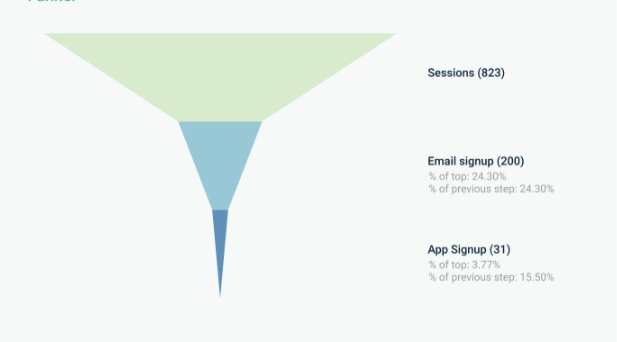 Bonus tip: use UTMs for more accurate performance tracking.
Urchin Tracking Modules (UTMs) are small pieces of code that you add to the end of a URL so Google Analytics can segment even further. This allows you to track the performance of individual posts and campaigns with ease.
Do you need to use them all the time?
Not at all.
But if the goal of your content is to drive website traffic, UTMs will let you see how many conversions are a result of a specific post or campaign so that you can better learn from your mistakes and success to improve future strategies.
Since Instagram doesn't currently allow clickable links in posts, this only applies to paid ads and Stories using link stickers to add a "swipe up" call to action.
If you use a tool like Linktree to enable multiple links to your profile bio, then you can also use UTMs for each link to optimize performance tracking.
5) Ad spend
It's important to keep an eye on your ad spend so that you don't go over budget. For that, we recommend you track one (or more) of the following metrics as KPIs depending on your goal.
Cost per click (CPC)

Cost per 1000 impressions (CPM)

Total ad spend
Cost per click (CPC)
Cost per click shows you how much it costs every time someone clicks on your ad.
Generally speaking, you're trying to strike a balance between a low CPC and high conversions. So keep this in mind as you perform split tests and experiment with different targeting factors (such as demographics, user interests, time of the day that ads are shown, etc., or even variations of the ad itself).
Cost per 1000 impressions (CPM)
CPM shows you how much it costs for every 1000 impressions your ads receive.
This is often useful for brand awareness campaigns when the goal is to get as many eyes on your ads as possible.
If you're tracking CPM then we also recommend keeping an eye on your ad frequency rate, which tracks the average number of times that your ad is being seen by each user. This adds more context to your top-of-the-funnel reports so that you have more data to inform your decisions.
Total ad spend
This one is straightforward - it's the total amount you've spent on your campaign.
While CPC and CPM tell you how much you're spending per click/impression so that you can optimize your campaigns, total ad spend tracks how much has been spent already.
If your goal is to make profitable ads, then you ultimately need to bring in more money than you're spending.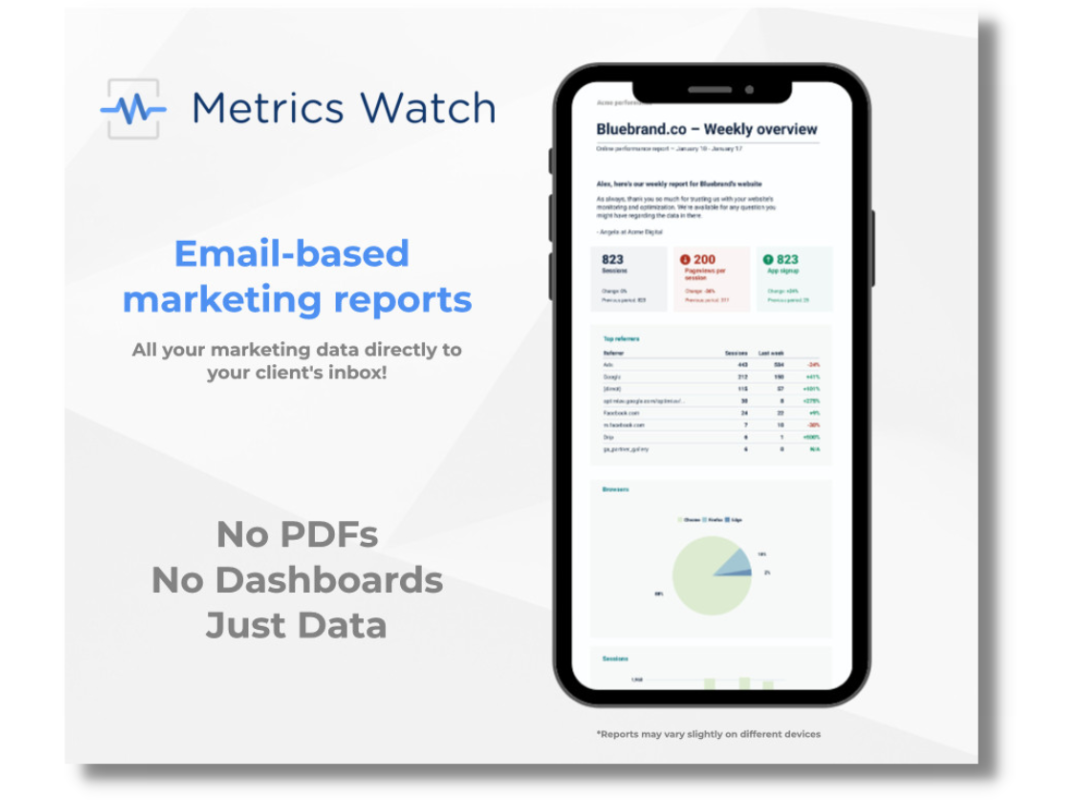 Going beyond your Instagram analytics report template
Templates can be a useful place to start, but to create truly effective marketing reports you need to tailor them to meet the needs of you or your client's business.
Here are our top 3 tips for making the most of your Instagram analytics report and going beyond just using a template.
1. Combine data to see the big picture
The analytics your get from Instagram only tell part of the story.
Data from Google Analytics will show you how your Instagram efforts are contributing to your overall marketing efforts.
Make use of UTMs to segment your website traffic even more to track the performance of specific campaigns and posts.
2. Include actionable insights
The most important thing about digital marketing is to understand what works and what doesn't work.
Perform experiments and use the results to optimize your strategy using data-driven decisions. Some ways to do this include:
Trying different KPIs in your reports

A/B split tests for ad campaigns
Not sure whether a metric is a useful KPI or not? Try it out! If you then realize that you're not taking action based on that data, you can remove it. Your reports should be clear and concise so that the reader understands their purpose and can use it to inform decisions.
When conducting an A/B split, you should always include some sort of insight into why you did the split test. For example:
Did the change affect the cost per click?

Did the change increase conversions on site?
This helps you make sure that you aren't just doing random experiments without any reason behind them.
3. Automate when possible
Sometimes reports have to be done manually - there's no budget for it, no dedicated marketing team, etc.
We get it.
But if you're serious about tracking your results, then you want to ensure that your data is:
Accurate

Available when you need it most
Building reports manually introduces the risk of human error - copy and paste errors happen and these can end up costing your business thousands of dollars due to poor decisions being made that were based on bad data.
On top of that, manual reporting is time-consuming. And your time is valuable.
So when you're ready to streamline your reporting process, automation is the next step.
And for that, there's no better tool than Metrics Watch: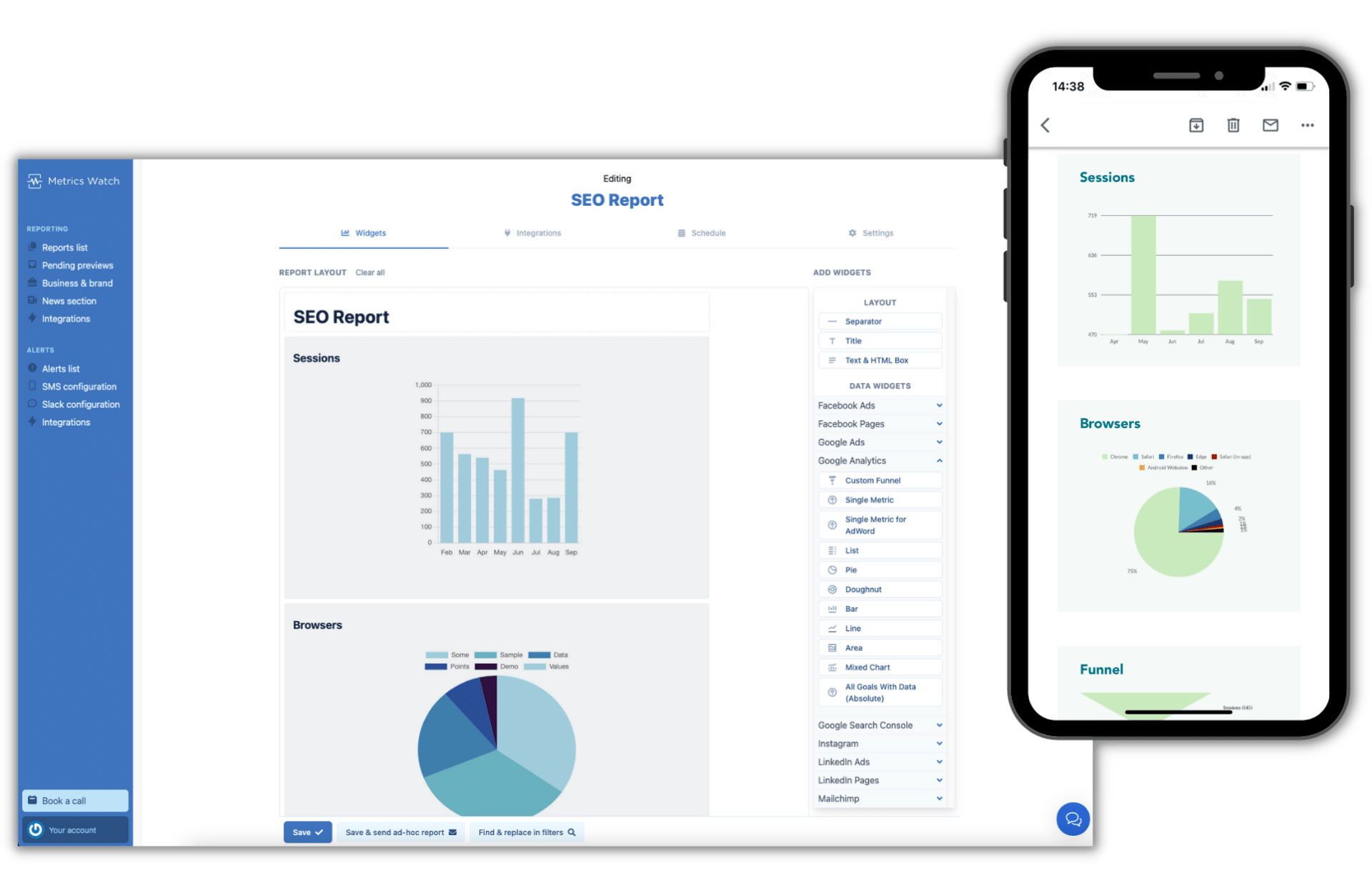 Metrics Watch is an email-based reporting tool with a difference.
Unlike other tools that rely on PDF attachments and third-party links to share data, Metrics Watch displays reports in the body of the email itself, eliminating any unnecessary friction between marketers and their data.
Build professional marketing reports fast with a codeless drag-and-drop editor, then schedule them to send daily, weekly, or monthly to meet your needs.
Pull data from your favorite marketing channels to create comprehensive marketing reports, including:
Instagram

Facebook

Google Analytics

Google Search Console

Google Ads

Mailchimp

And more...
There's even an ever-growing list of pre-made templates to help you get going fast!
Ready to try it for yourself?
Start your 100% risk-free trial of Metrics Watch today (no credit card required) and see how it can make your reporting more effective!
And that's it!
We hope this Instagram analytics report template has been useful to you. If you enjoyed this post then be sure to check out these other articles:
These additional resources have even more useful tips and information to help you level up your Instagram marketing skills and create more profitable social media campaigns.